Taking a dosha test / dosha quiz is a key part of understanding Ayurveda.
One of the best ways to take a dosha quiz, when you're starting out on your Ayurvedic journey, is to take one of the many online dosha quizzes that are available on the internet. Further into your journey, you may choose to have a professional Ayurvedic practitioner do a full consultation with you, but taking an online quiz is a good place to start.
In Ayurveda, everything from diet, self-care, yoga to herbal medicine are all dependent on your dosha type. In fact, your ayurvedic journey begins when you start understanding your uniqueness, which is invariably a manifestation of your dosha. While going to an ayurvedic doctor is almost always the best way to know your body-mind type, there are many online places where you can find a dosha test. Here, we have prepared a list of some of the best places to find dosha tests online.
Remember! It is possible to have 2 prominent doshas (in fact most people find that they have two dominant doshas). I myself am a Vata-Pitta-Kapha (which means all three doshas are equally present in my body). Finding out your own body composition, and which doshas are most prominent in your body and lifestyle is a key step to making Ayurvedic lifestyle work for you.
If you're looking to take an online dosha quiz, here are some websites I recommend:
I would recommend taking several of these quizzes (they usually take 5-10 minutes) and then recording the results from each. This will help you ensure the results you've received match up and are correct.
This website offers a very comprehensive test. They will ask 14 indirect questions about you on each dosha, and then show the acquired points of that particular dosha. These points represent the amount of that energy present in your constitution. After you have answered all the 42 questions, they provide you with complete information on your dominant dosha and also give a fairly accurate representation of which dosha is present in what percentage. You do not need to share your email address for the dosha test. However, we recommend that you choose "Email My Results" as they send a very detailed recommendation on the diet, daily routine, yoga, self-care, how to maintain balance, and other lifestyle tips.
In order to begin the test, they require you to enter your email. The test itself is divided into two parts with around 10-12 questions in each section. The first section determines your constitution, that is, your naturally dominating doshas. The questions are based on your physical and mental health that has been true for your entire life. The second part of the test comprises of questions that are related to recent events and issues of your physical and mental health (if any). The result includes a pie chart representing your makeup and the influence of each dosha on your constitution. They also provide information on any current imbalances you might be facing.
The test available here is in a tabular form with more than 40 questions on this dosha quiz, each having the three doshas as its heading for answers. Out of three options in each question, you can select multiple answers. You get one point of that particular dosha for selecting every answer. For each choice you make, you will already know which doshas it falls under. It is a pretty straight forward dosha test. At the end of the test, your result is determined by adding all the points you acquired in each dosha category.
The test provided by this website is quite unique in itself. The test comprises of one-word questions divided into two parts based on the physical constitution and mental constitution. You have to choose the option that describes you the best. You can also select multiple answers for the same question. The result is provided in a tabular form that shows the number of points you acquired in each dosha category. The highest points will give you a fair picture of your physical and mental dosha type.
You do not need to go through any login process or email to take their dosha test. The test itself has a total of 25 questions with multiple-choice options. The questions are about your physical build, mental state, illnesses, dream types, preferred food, and so on. The result only gives you the dominating dosha type and not comprehensive information of their proportions. However, they give you suggestions on diet and lifestyle to follow.
Next on my list of places to find a dosha quiz, it's this quiz by the Copra Center. The test available here has 10 questions, all of which have three choices representing each dosha type. After choosing your options, it requires you to enter your email in order to show the results. The result itself is in the form of distribution of points on all doshas types, summing to 100 points, that shows a percentage representation of your natural constitution.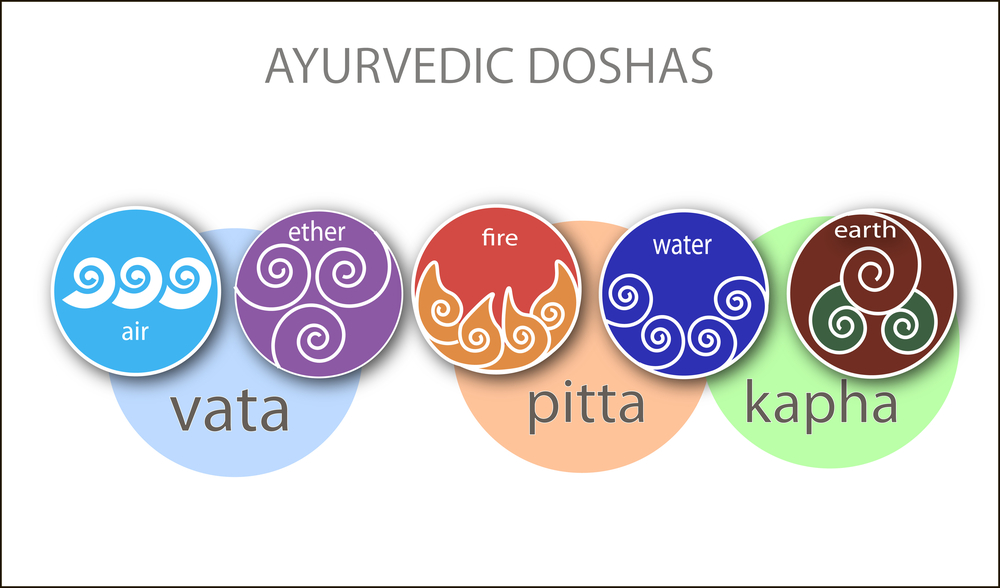 The dosha test on this website will ask you only 5 questions related to your physical, mental, and intellectual abilities. Questions are interesting and easy to answer. After completing the test, they will notify you with your dosha type with some knowledge on that dosha. They also provide a video link for detailed information.
There are 39 feature-based questions with three options to choose from. Each option is a characteristic of one of the doshas. The test is quick and easy and provides the basic information of doshas present in the body percent wise.
Next on my list of places to find a dosha quiz, it's this one by Yoga International. Yoga and Ayurveda are so intrinsically linked, that it makes sense that Yoga International would have a dosha quiz on their website! This is a great test, and gives lots of reliable information. The nice thing is, once you've finished your test you can learn about yoga!
Last on my list of dosha quiz suggestions, it's this quiz from Jasmine Hemsley. I think this quiz is quite detailed, which I like – as it's good to get a thorough test done for accurate dosha quiz results.
Hopefully that helps! Good luck discovering your dosha, and don't forget to come back and find out more once you've discover which dosha you are!
---
Did you find this information useful?
If you've found this information useful, and would like to say thank you for providing the information for free, you can support Ayurveda for Beginners by buying me a coffee below! It's a small way to say thank you, and I really appreciate it!
Click here to buy me a coffee 🙂
---
Whilst you're here… Do you have these essential Ayurveda items?
If not, it's a great idea to purchase these to start your journey into Ayurveda!
Ashwagandha is a key supplement in Ayurveda. I have used it to improve my stress and anxiety levels for 2 years and it's such an important part of my daily routine now, and so beneficial for my body and mind.
A cork yoga mat is essential when practising yoga and meditation. I prefer cork mats over foam because they're more eco-friendly, and they're also much better for combatting sweaty hands and palms.
A great book about Ayurveda is great to have on hand. When I was first beginning my journey into Ayurveda, this is the book that I found most helpful – and it visualised everything for me in a simple and helpful way.
An Ayurvedic massage oil is a key part of beginning your self care ritual within Ayurveda. You'll learn more about purchasing specialised oils as you progress, but this option is a great choice for beginners.
An Ayurvedic copper drinking vessel is key to self-care and ensuring you're getting the most benefits from your hydration routine. This stunning bottle is so affordable and looks great, and also means you can take it on the go with you.