Are you wondering how to use ashwagandha powder in day to day life? Ashwagandha powder has so many amazing health benefits – and you may be curious as to how to get the most out of it.
Instrumental in Ayurvedic medicine, ashwagandha powder has long been used to improve health and reduce inflammation in the body. A small evergreen shrub that is widely cultivated in India for its medicinal properties, it's an interesting looking plant that's highly regarded in the world of Ayurveda.
A powerful substance known for it's anti-inflammatory and rejuvenating capabilities, it's long been used and prescribed to great effect. However, though you may know of the numerous benefits that can come from adding ashwagandha powder into your routine, you may not be sure how to use it. So how do you use ashwagandha powder?
If you're wondering how to use ashwagandha powder, this is the place to start! If you're enamoured with this mythical shrub but clueless on the how and the where, just read ahead and prepare to be enlightened!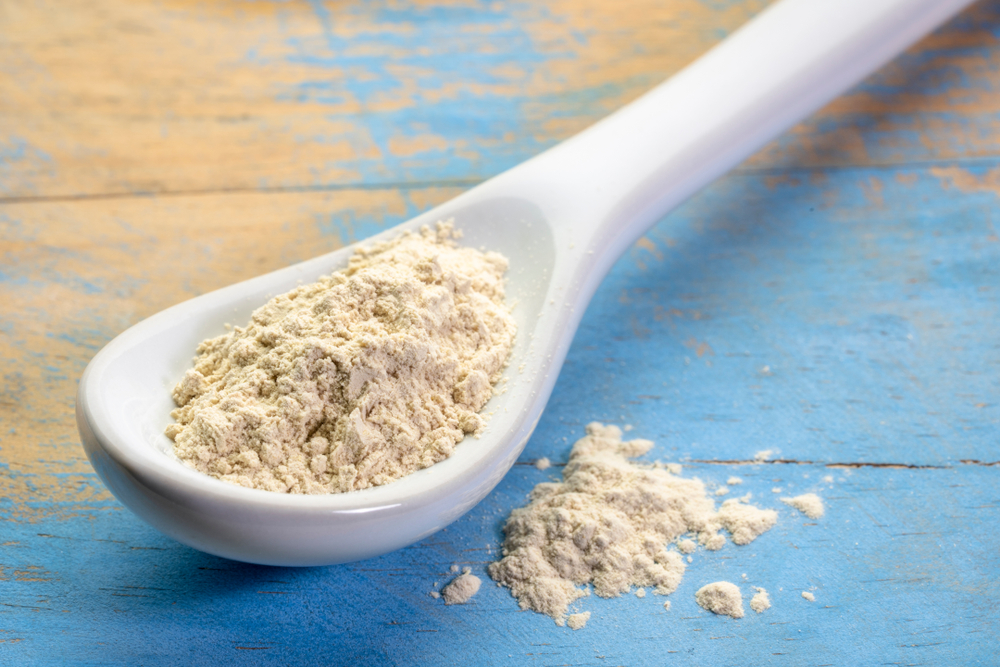 ---
What kind of powder should I choose?
When it comes to learning how to use ashwagandha powder, you need to make sure you choose the right kind of ashwagandha powder. I recommend looking for root-based products – adding ashwagandha root into your regime is highly recommended as it's one of the most potent sources of all those amazing benefits.
Preferred by Ayurvedic healers, you'll tend to find that the root is more successful with helping with ailments, and the root can also deliver high concentrations of withanolide. So when looking for how to use ashwagandha powder, your first step is to make sure the powder you've chosen derives from the root.
---
How much Ashwagandha powder should you take?
The dosage of ashwagandha poweder varies from person to person, and there's no 'one size fits all' answer.
It's generally recommended to take around 500mg – 600mg of Ashwagandha powder daily. That tends to be around a teaspoon of powder. It's possible to take up to 1200mg daily, but this is only intended to be a short-term dose. Whilst it's possible to think that more is always better when it comes to supplements, it's always best to err on the side of caution!
Here are some recommended dosages for different treatments:
Some studies have shown that 500–600 mg of ashwagandha powder per day for 6–12 weeks may help to reduce anxiety and improve symptoms of insomnia too.
In one small, 4-week study in 25 people, ashwagandha powder (250 mg) helped to reduce fasting blood sugar levels three times more than a placebo (Trusted Source).
In another study in people with type 2 diabetes, an ashwagandha supplement (taken for 30 consecutive days) helped with lowering fasting blood sugar levels – and it did so as effectively as the official oral diabetes medication, dosages started at 250 mg per day, up to 900mg per day (Trusted Source).
In one 8-week study, a group of men given 500 mg of ashwagandha powder per day increased their muscular power by 1%, whereas the placebo group experienced no improvements (Trusted Source).
Another small, 8-week study, gave 300 mg of ashwagandha root extract to participants twice a day, who saw improved general memory, attention and task performance (Trusted Source).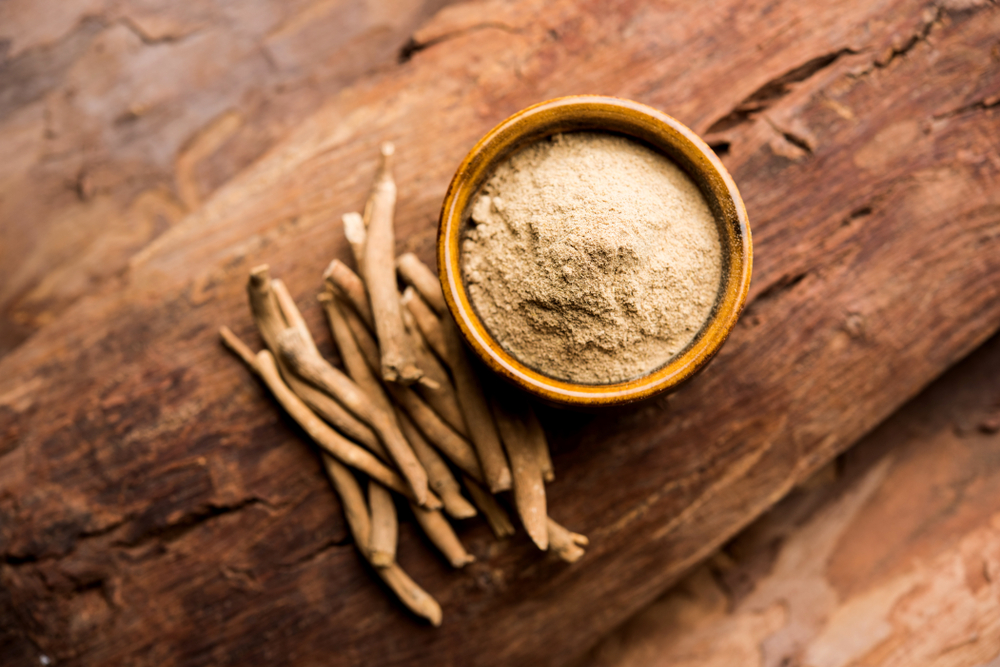 ---
How should I take ashwagandha?
As a tea
There are numerous ways to take ashwagandha, and many choose to prepare a simple tea in hot (but not boiling) water. Usually, a tablespoon or two is more than enough, so be careful to measure the supplement adequately. See above – to figure out how much you'll need.
Click below to see my recommended ashwagandha powder for a tea and water.
As a tonic (with milk)
Alternatively, another popular way to take ashwagandha powder is through a tonic. In traditional cases, ashwagandha powder would be mixed with milk and honey to sweeten the mixture, and then ghee would be added. Served warm, it's a powerful tonic of wellness that's often prescribed by Ayurvedic specialists. 
Click below to see my recommended ashwagandha powder for a milk tonic.
In supplements
Should you dislike the taste of the powder, you can purchase ashwagandha powder in capsule form.  Capsules allow you to quickly and easily ingest the powder, and all you'll need is a bit of water to swallow the capsules with! 
In general, doses tend to vary depending on your ailment, but standard doses are as follows:
For arthritis, the recommended dose is 100-200mg of powder twice a day.
For stress, the recommended dose is 100-200mg of powder twice a day. 
For immunity, the recommended dose is 100-200mg of powder twice a day.
For most other ailments, stick to the above dosage or up the dose to 700mg for more severe cases.
Click below to see my recommended ashwagandha supplements.
As a liquid extract
Some people also ingest ashwagandha using an extra within an oil product or a liquid extract. This can be pretty useful for people who don't like swallowing pills, and aren't keep on the tea / tonic idea. You can put a drop of the oil under your tounge, then swallow.
Click below to buy my recommended ashwagandha liquid extract.
---
Tips for purchasing ashwagandha products
When purchasing ashwagandha powder, it's recommended that you go for organic and non-GMO varieties. As organic ashwagandha powder is made without additions of pesticides or fertilisers, it's best to go the natural way if possible. Make sure you check the ingredients list carefully prior to purchase, as you should see no fillers, additives or other nasties on ideal products. 
To finish, it's clear that there are a multitude of reasons as to why ashwagandha powder continues to be popular in Ayurvedic healing. With its assistance, users have seen better immunity, improved strength and reduced stress. There's certainly no harm in adding this miraculous powder into your regimen, so what are you waiting for?
---
Did you find this information useful?
If you've found this information useful, and would like to say thank you for providing the information for free, you can support Ayurveda for Beginners by buying me a coffee below! It's a small way to say thank you, and I really appreciate it!
Click here to buy me a coffee 🙂