If you're curious about Copaiba oil, you might be wanting to learn more about how to use it, where to get it and what it helps with.
Copaiba essential oil is derived from the resin of the Copaiba tree and is found in tropical South America. Widely used in cosmetic products, soaps, creams, lotions, and perfumes, it's utilised frequently in both Western and Ayurvedic medicine. Though more of an alternative medicinal approach, copaiba oil can be used to support the cardiovascular, immune, digestive, nervous and respiratory systems when used correctly.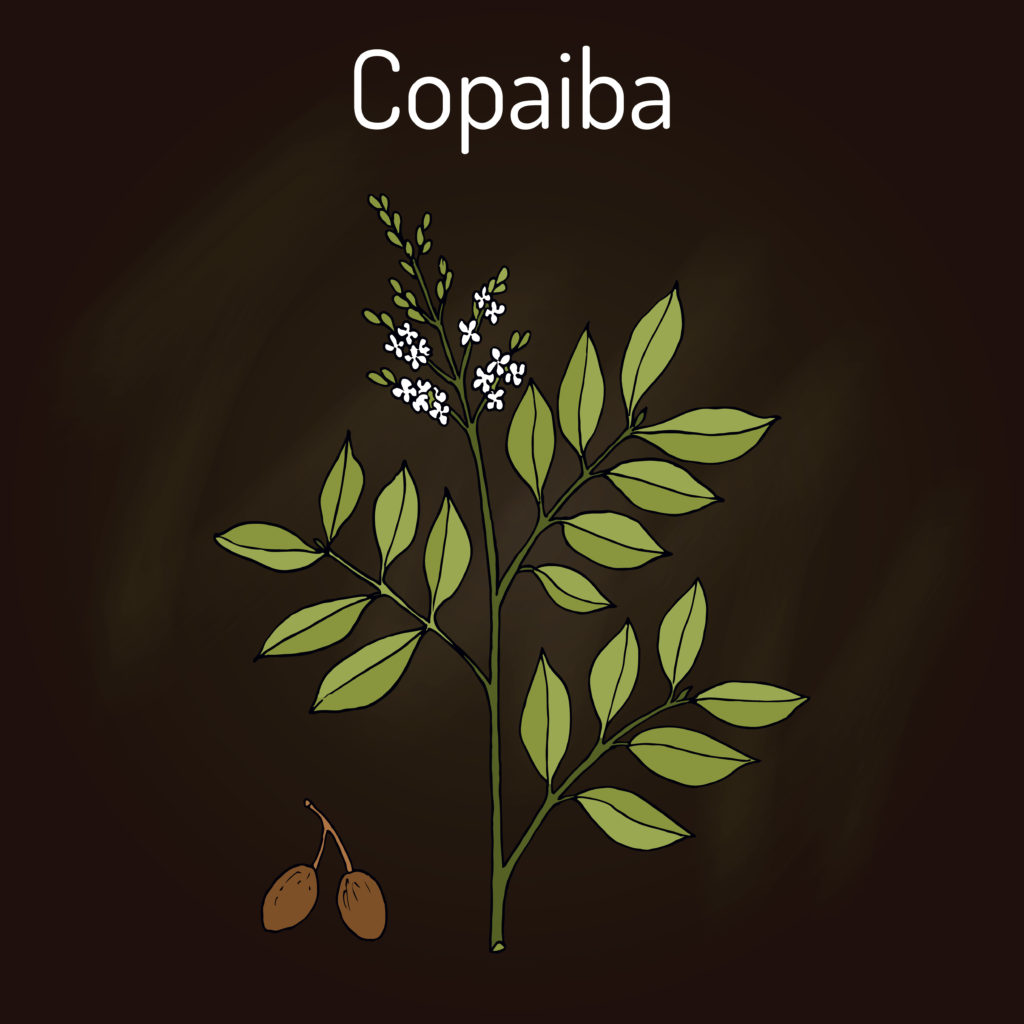 What makes copaiba oil different?
Copaiba oil is an essential oil that contains large amounts of beta-caryophyllene, it binds with cannabinoid receptors in the skin to produce beta-endorphin… one of our happy hormones!
As beta-caryophyllene is a potent anti-inflammatory agent and is a very safe oil to use on the skin, it's highly effective for the skin and helps to keep us positive.  If you happen to feel anxious on a day to day basis, copaiba can help to soothe these feelings and keep these thoughts at bay. This is one of the main reason people love copaiba oil.
Where can you buy Copaiba oil?
One of the easiest places to purchase copaiba oil from, is actually Amazon. They have several options for purchasing copaiba oil, I've listed some below:
doTERRA Copaiba essential oil (my favourite option, and in my opinion, the best option)
Plant Therapy Essential Oils Copaiba Oleoresin Organic 100% Pure
Copaiba Oil 4 OZ (118 ML) Large Size, 100% Pure & Natural
You may be wondering why you should use copaiba oil and how it may benefit you, so to keep things simple, we've created a short list of some of the top benefits of copaiba oil!
Copaiba oil is an anti-inflammatory and can help greatly with pain relief
A go-to natural pain solution since the beginning of Ayurveda, copaiba oil can be used as both an anti-inflammatory and an antiseptic.  Due to its main compound of beta-caryophyllene, it has an analgesic or pain-killing set of properties that should have you feeling better in no time. As the oil can also act to block the detection of painful or injurious stimulus in some, it's also an extremely effective natural pain reliever! 
Copaiba oil helps to protect the liver
Not only is copaiba oil a painkiller, but it also helps to reduce liver tissue damage that can be caused by medicinal pain relievers. Helping to reduce the damage done by these necessary medicines, it can help to protect the liver long-term. In some rat studies, copaiba oil was shown to increase bilirubin (which is a sign of liver disease). 
It can help to protect the brain
In addition to the oil itself being good for the brain, copaiba oil-resin has also been shown to work as a natural healing solution. Studies have shown that copaiba oil-resin could be used as an anti-inflammatory and neuroprotective after certain neural disorders. With rat studies again showing that the oil helped with inflammation in the brain, it's certainly a viable option for those suffering with brain abnormalities. 
Copaiba oil helps with acne
As many essential oils help with acne, it's perhaps no surprise that copaiba oil does too! Due to its anti-inflammatory and antiseptic properties, it's a great natural solution for acne sufferers. 
Oral health care
Copaiba essential oil has also said to have been effective for oral health care. Though many oils are not safe for use orally, copaiba oil is safe is used properly. As it's a bacteriostatic agent when used against mouth bacteria, it's highly effective in stopping bacteria reproducing in the mouth. 
How to use Copaiba Essential Oil
Hopefully, some of those benefits are enough to convince you to take the plunge! However, you may now be wondering how to use this essential oil. The options for use tend to be through inhalation, topical use or via ingestion. 
To inhale the oil, use a diffuser and simply add some copaiba oil to the diffuser. Then, breathe in the aroma and reap the benefits. Alternatively, you can inhale the fragrance directly from the bottle or add it to a bowl of boiling water should you not have a diffuser. This method is particularly relaxing, so you should see the knock-on benefits of reduced anxiety and depression too. 
If you're looking to apply the oil topically, simply add a few drops of essential oil to a cotton ball and gently apply to the skin to help acne, eczema, and other skin complaints.
Though not all essential oils are safe to ingest, copaiba oil is safe for consumption. Though you need to be safe when ingesting this oil, it's usually fine if you're careful! Simply add a few drops to an empty capsule, some tea, or some food. As essential oils tend to be extremely concentrated, you won't have a pleasant experience should you add them directly onto the tongue. Therefore, if you're ingesting this oil, be sure to add it to the correct food or drink and don't go overboard. 
On the whole, copaiba oil is a highly effective oil that carries numerous benefits. If you're looking to give it a go, be sure to use it safely and consult an Ayurvedic practitioner if necessary!