If you're experiencing hair fall, you may be looking for natural ways to help reduce hair fall. Here I'll discuss the various ways you can help with hair fall and prevent it getting worse.
When you start to notice hair fall, it can genuinely bring fear and panic to the flowing mane's owner. Spotting wispy strands or seeing clumps of hair in the shower drain would bring a sense of woe to even the most secure of people, and it's no wonder, hair fall can be really unsettling. We have a massive psychological connection to our hair, and relentless hair fall can be extremely distressing.
If you follow the Ayurvedic way of living, you may be wondering just how you can go about righting this wrong. Whether your hair fall is due to a hectic lifestyle, pollution, chemical hair products or stress, there are Ayurvedic methods that will restore your glowing locks to their former glory, or at least help to reduce help fall. It's key to recognise that more chemicals may not be the way to go when looking to reduce hair fall, so keep reading for the best, natural methods to restore your hair.
As Ayurveda relies on the ideal functioning of all three doshas, when one is out of balance, you may find that issues begin to arise – such as hair fall. The Pitta energy is responsible for the degradation of consumed food and its processing, and usually hair fall is attributed to deviations in the Pitta energy. So, when looking to balance your body's doshas, you may wish to look first at diet and your general lifestyle before tackling some of the topical methods that we will mention below.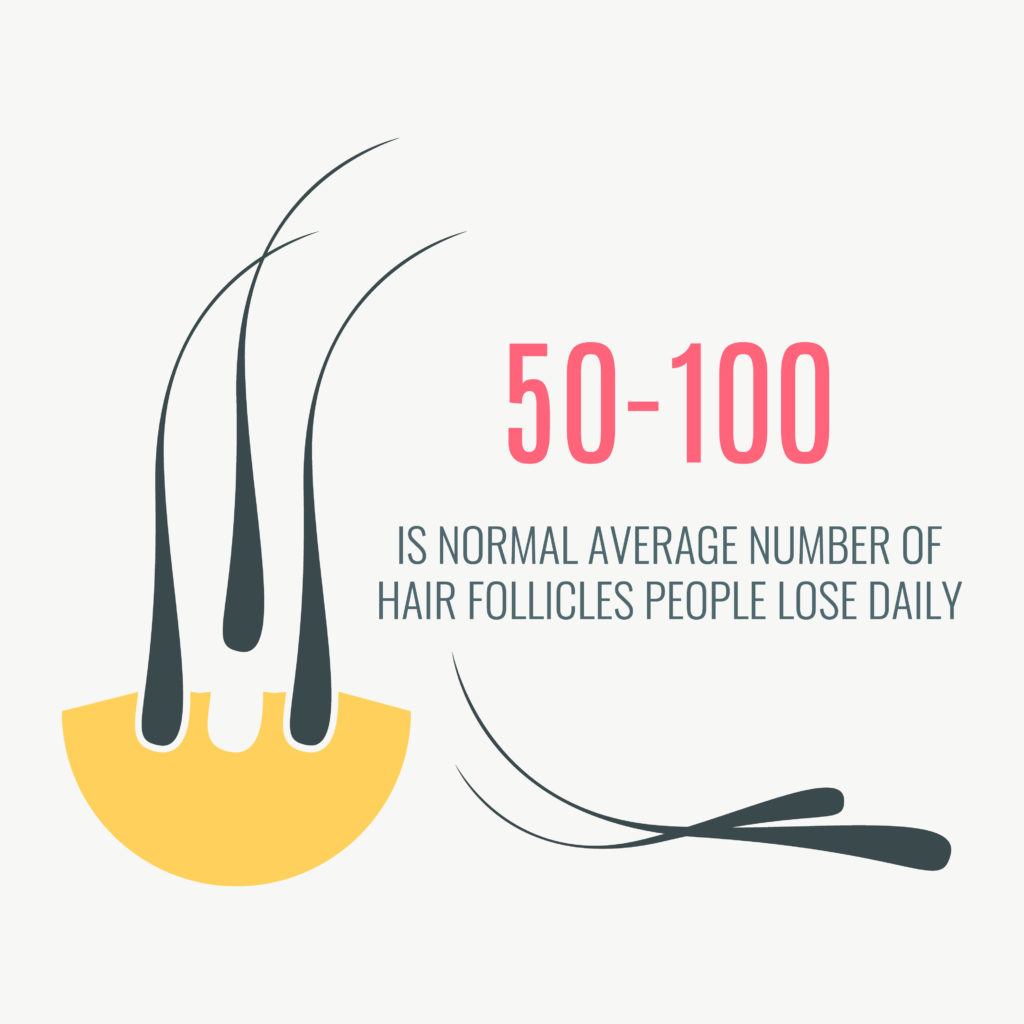 Here are some other methods to help with reducing hair fall…
Reduce hair fall with Amla
First on my list of things to try for helping with hair fall, it's Amla.
Amla is a natural immunity booster, and in Ayurveda is the preferred ingredient for maintaining hair health. Containing a bunch of essential fatty acids that strengthen the hair follicles, it's a fantastic ingredient to use when attempting to tackle excessive hair fall. 
This Indian gooseberry has been essential for Indian hair care rituals since Ayurveda has begun and massaging the scalp with alma oil helps to boost blood circulation, nourish the follicles and overall, promote hair growth. In addition to this, it helps to balance the pH of the scalp to prevent any nasties building up over time.
Prevent hair fall with Brahmi
This wonderful herb used in Ayurvedic medicine could be of massive assistance when tackling hair fall. Used mostly to calm stress and clear the mind, it packs a multitude of haircare and beauty benefits. Used mainly to treat dry and damaged scalps, it helps with dandruff, split ends and itchiness which can all contribute to hair fall over time. This is often a first port of call when it comes to reducing hair fall.
Use Bhringrai on your scalp
A tried and tested natural ingredient that has been essential in Ayurvedic haircare for years is bhringrai oil, and it is often used to reduce hair fall. When used on the scalp regularly, this oil can help to encourage hair growth due to its nourishing properties. As it soothes the scalp, it provides an optimal environment for hairs to sprout once more!
Reduce hair fall with Shikakai
Due to its amazing hair-cleansing properties, shikakai is often considered a great alternative for shampoo. Rich in antioxidants and the vitamins A, C, K and D, it keeps hair nourished naturally without stripping it of its essential oils. Over time, this gentle cleansing will help to restore hair to its natural state. 
Coconut
The medium-chain fatty acids in coconut (such as lauric and capric acid) offer rich antimicrobial and antifungal properties that are extremely effective against hair fall. Providing a barrier against free radicals than can hinder hair growth, it's a great way to encourage your strands to grow. Introducing coconut (and coconut oil) to your diet and hair care routine may help with hair fall, or delaying hair fall.
Aloe Vera for hair fall
A great multi-purpose tool for curbing hair loss and hair fall is Aloe Vera. Whilst it's mostly used for skin ailments, it's a great weapon against hair fall too. Due to its abundant proteolytic enzymes that repair damaged cells and improve the health of hair follicles, it's an excellent natural alternative to chemicals when you're looking to restore your head of hair, and help address hair fall.
Methi/Fenugreek
Fenugreek or Methi seeds are an extremely popular option amongst Ayurvedic practitioners looking to restore hair health. Amongst other things, methi helps to repair hair follicles and assists in hair regrowth. A treasured spice that has long been essential in Ayurvedic cooking and medicine, it's rich in folic acid, Vitamin A, Vitamin K and Vitamin C. With a high protein content and nicotinic acid, it treats a variety of scalp issues that may be causing hair fall. This is one of the secrets to reducing hair fall.
Reduce hair fall with Jojoba
Another key ingredient to helping with hair fall and hair loss, is Jojoba. Rich in Vitamin E, Omega 6 and 9 fatty acids, this wonderful oil helps to battle free radicals in the atmosphere that have a negative impact on hair growth. Also excellent at unclogging hair follicles, it's a great tool to have in your arsenal when tackling hair fall!
Juniper oil
An all-natural cure for hair fall due to its astringent qualities, this particular oil will help to strengthen the roots of the hair whilst increasing hair growth. The antiseptic properties of this oil also help to prevent the development of acne on the scalp which keeps the area in tip-top condition!
I hope this post has given you some guidance on how to deal with hair fall.
Hair fall can absolutely be the bane of someone's existence and cause excessive stress (which makes the issue worse!). However, we hope that some of these Ayurvedic saviors will help to restore your hair to its former glory and allow your mane take center stage once more. Hair fall can be helped and reduced by following certain tips, and these ingredients and oils will give you the best chance to get your hair fall under control.