If you're on the look out for extra thick yoga mats – you've come to the right place! Using an extra thick yoga mat can help with your comfort and mobility, and for beginners – it can be a nice way to ease into some of the more difficult poses and techniques.
But because I delve into my favorite thick yoga mats, it's worth learning a little more about the pros and cons of using a thick yoga mat, when compared to a traditional yoga mat…
Advantage: Perhaps the biggest advantage of extra thick yoga mats is the added comfort it brings to the user. As we know, the yoga mat cushions our joints and bones against the hard floor, and the thicker the yoga mat, the more comfort and cushioning you have. For many people, their reason for looking into thick yoga mats is for this very reason, and it's definitely one of the best advantages of buying yourself one of the thick yoga mats below.
Advantage: Thick yoga mats are very good for restorative yoga and yin yoga. This kinds of yoga poses generally tend to be sat down or laid down.
Advantage: Thick yoga mats actually lessen the soreness of the legs and ankles when you're doing sitting yoga. This (ideally) means you'll be able to practise for longer, and means (because you're more comfortable) that you can enjoy longer sessions by using a thick yoga mat.
Advantage: Thick yoga mats give extra padding for outdoor yoga (especially useful if the surfaces you practise on are uneven or textured).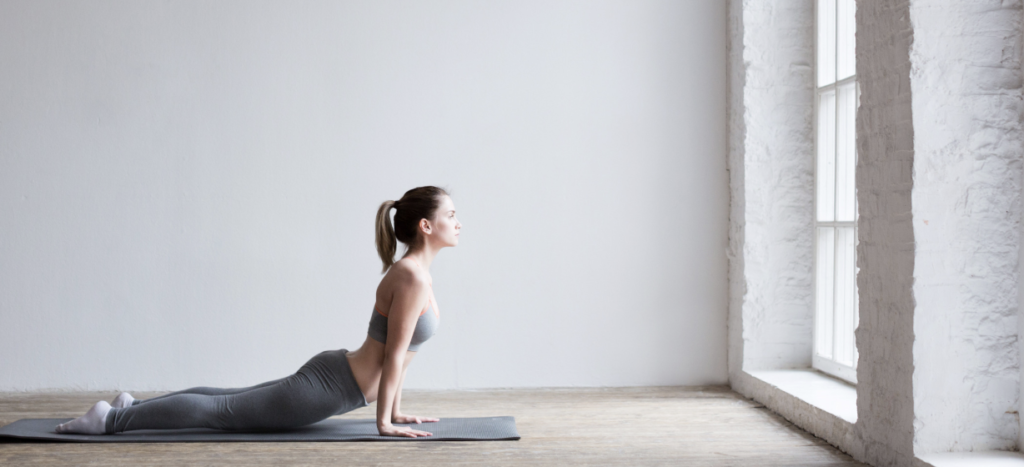 Disadvantage: Thick yoga mats don't provide quite as much balance as the thinner kinds – so you might find that some standing poses become a little more difficult. Although with practise you'll find the thick yoga mats get much easier to work with when doing standing poses (practise makes perfect) and you may not mind this anyway, if your joints are more comfortable in the long run.
Disadvantage: Thicker yoga mats are generally heavier, which can mean they're more difficult to carry about. This isn't a big deal if you only practise yoga at home, but if you like walking to the park (etc) you might want to stick with a thinner mat as it'll be easier to transport.
So, let's talk about thick yoga mats!
I love this option, I like the style of it first of all, and the texture of the thick yoga mat too. It's suitable for a range of activities (yoga, pilates, stretching, toning workouts) and it'd be a good choice for people of most heights.
I love this mat, mainly because of the design (cute thick yoga mats make me happy OK!) but also because of the thickness offered. It's a good price point for such a high-quality mat, and it offers lots of comfort too!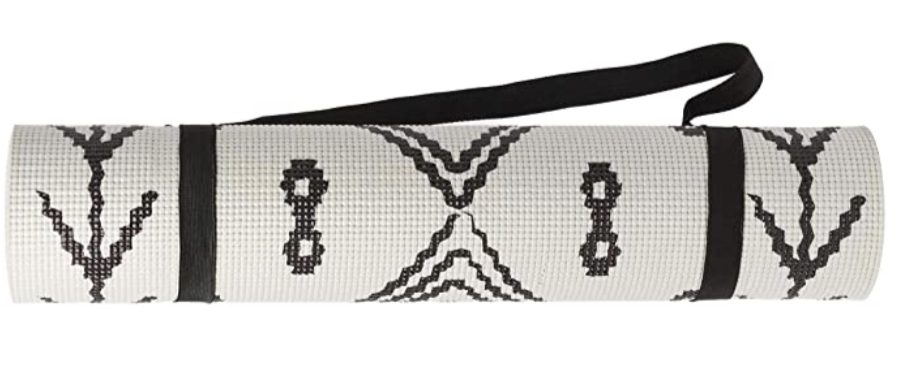 The same mat as the one above, just in a different design! I want to show you both designs, and they;'re both equally adorable. I love the rainbow design, it'd make me happy every time I used it! And you can use the color stripes for limb positioning too – to make sure your stances are correct.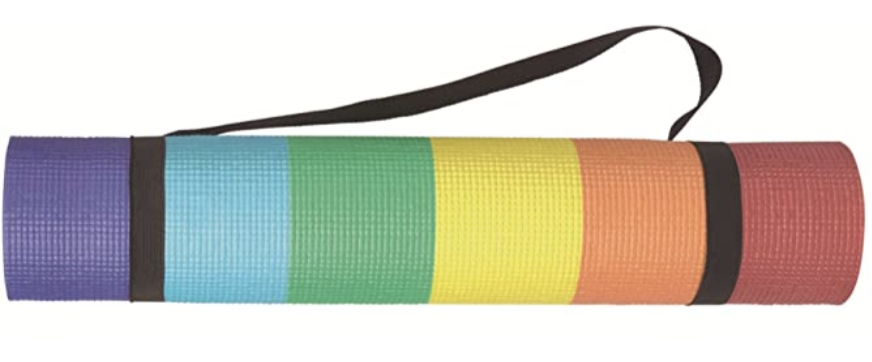 I love this mat, another great choice for extra thick yoga mats. This is a great choice is you want to be able to choose the perfect color for your home or studio – as there are so many options available in this design. The mat is far larger and thickerthan the average, and ships from Chicago too.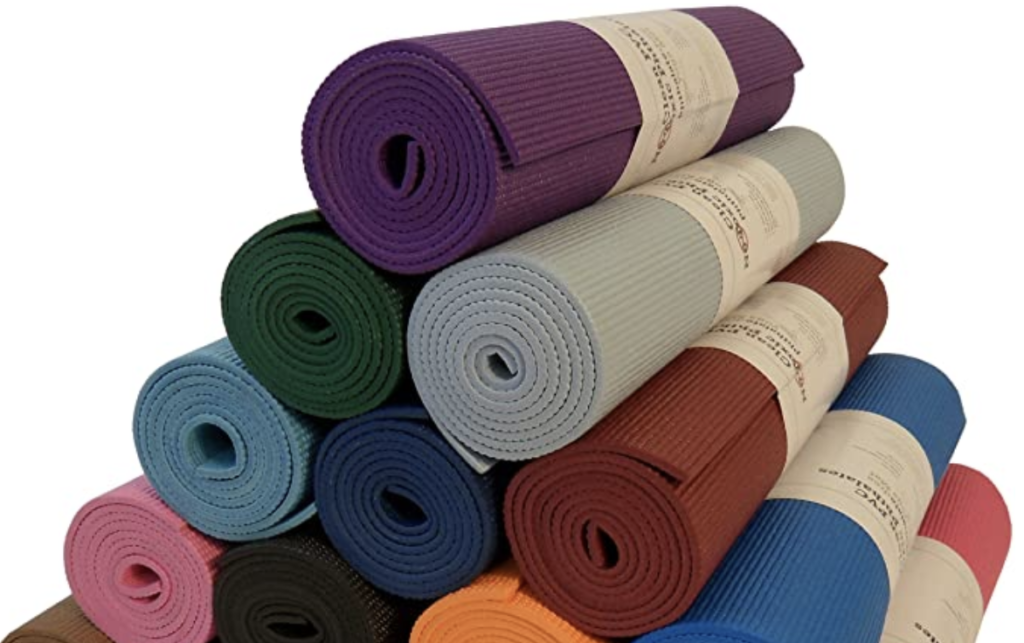 This pink extra thick yoga mat is a really good option for those on a budget. This option on my list of thick yoga mats isn't one of the flashiest options, but it does the job and it'd be great for beginners looking for thier first thick yoga mat, who perhaps aren't ready to invest a lot of money yet.
My last suggestion on this list of thick yoga mats is this Spoga mat. This extra thick yoga mat is 71 lnches long 24 wide – so it ensures comfort for people of all shapes and sizes – a great advantage. It also gives you lots of work space too. It comes in black, pink and red – so there's even some color options to choose from!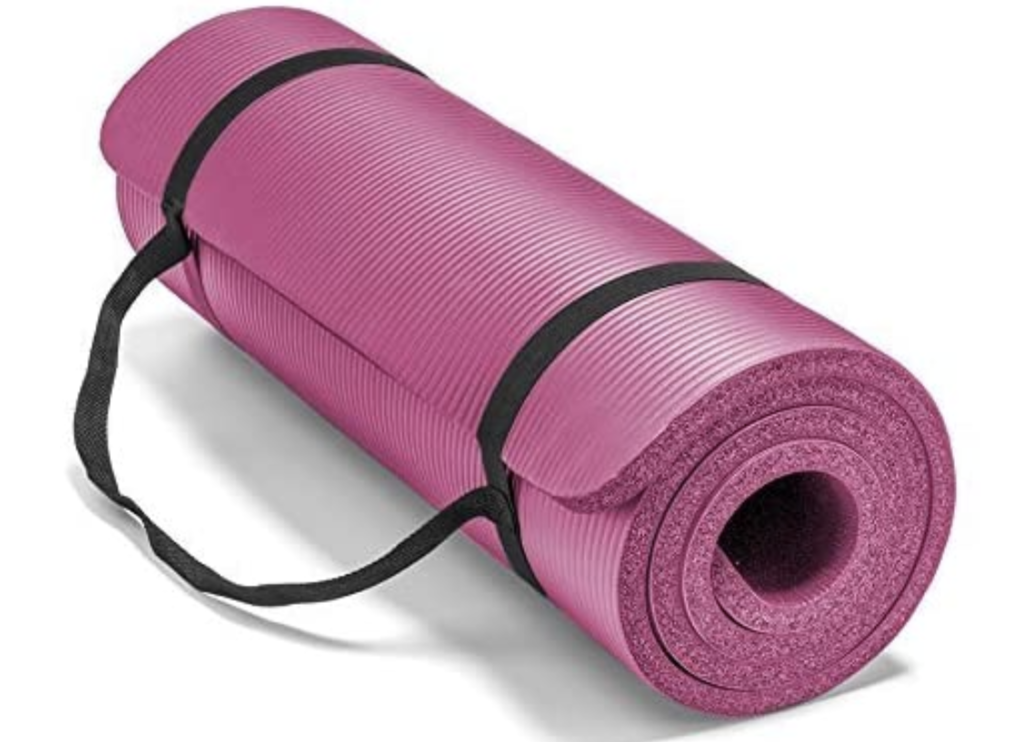 Knee pads and comfort pads…
If you experience discomfort only in certain positions, or on certain joints during yoga, you might want to look into buying yourself knee pads instead of an extra thick yoga mat. Or, buying yourself knee padding as well as a new mat, can mean you're joints and comfort is protecting from all angles and might help take away any pain completely.
This are probably the knee pads or joint pads available at the moment, they're affordable (and easy to use) so they could slot wuite easily into your yoga routine.
I like these as they not only cushion your knees, but they 'hug' them too – meaning that you'll be aided a little in balance and structure. They come in pink and blue.
This option just sits over your yoga mat in the position where your knees are likely to touch the ground. It provides that little extra padding and protection for the joints. I like this option as it can easily be moved up the mat too – to help with wrist joints if needed.
This is a middle-ground between the two options above. You'll receive one knee pad per leg (two separate padded circles), and you can position them where and how you need to.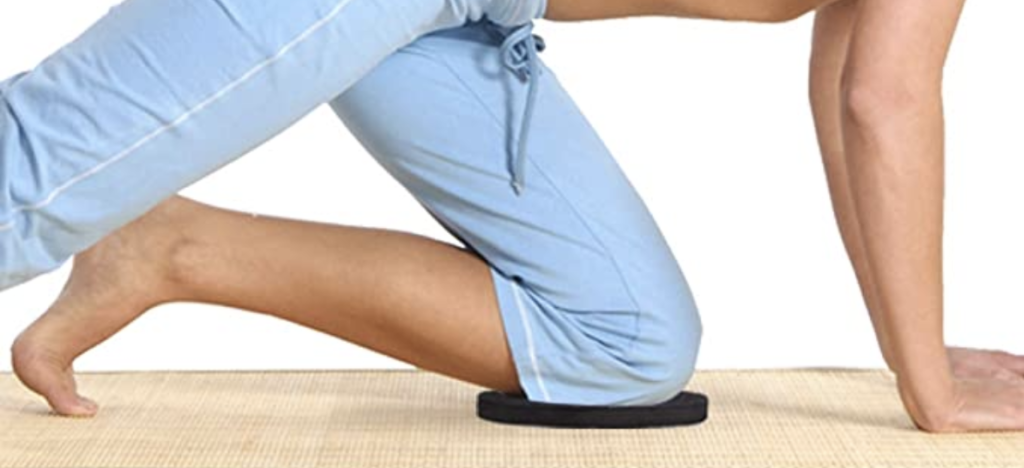 I hope this list of thick yoga mats and knee padding has been useful!
Remember, it's so important to look after your joints, and yoga should be challenging and peaceful – not painful. Investing in a thick yoga mat can help you enjoy the activity more, and it can help reduce and discomfort too.