The world of yoga has found a new obsession, and it's the cork yoga mat! If you've been looking into cork yoga mats, and you're thinking of replacing your traditional yoga mat with a cork yoga mat – hopefully this blog post will help you find the right one!
There are plenty of reasons to invest in a cork yoga mat, and I'll list some of them below before I start listing out my favorite cork yoga mats you can buy!
So what are the benefits of using cork yoga mats?
Cork yoga mats are more eco-friendly and sustainable than regular yoga mats.
This doesn't really effect how you practise yoga so why is this important? Well, because we're all trying to do our bit to save the planet, and it is little changes like this than can really help en-masse. Buying a mat that is more eco-friendly is a little change that can make a big difference. Cork is a raw and natural material so it's biodegradable.
Amazing grip (and non-slip properties)
If you've been doing yoga for a while, you know the struggle of having to work your way through rubbish yoga mats that don't have any grip, or that slip and slide all over the studio floor. Cork yoga mats are known for being exceptionally grippy. Cork yoga mats have amazing non-slip properties, so give you loads of balance and keep you sturdy. A big difference to normal yoga mats, is that when using cork yoga mats the sweat from your hands actually increases the grip and improves it. Rather than (with a normal mat) when it would make the grip worse.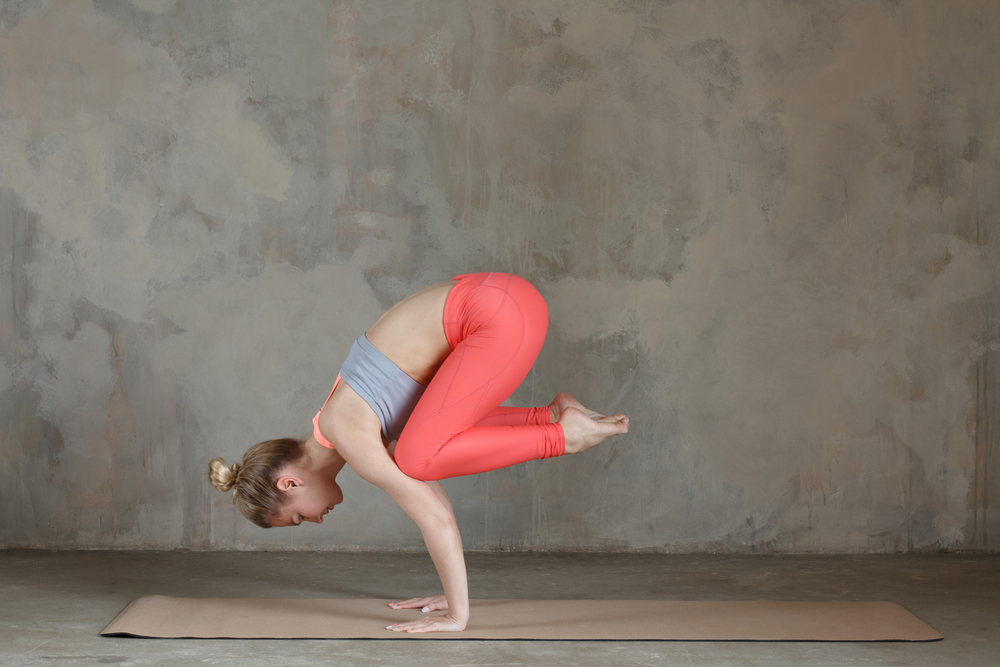 Cork is naturally anti-bacterial
This is great because after a yoga session, you can guarantee that your mat will be covered in sweat from your hands and body. Whilst you'll still need to clean your mat like usual, because of cork's natural anti-bacterial properties, you'll have far less worry about germs and nasties staying on the mat. It basically means that your mat is easier to clean, and will stay cleaner for longer too.
Cork yoga mats are really durable
Lastly, cork yoga mats are really durable and long-lasting. Cork as a material is resilient and strong, and can take lots of wear and tear. Perfect for those of us who practise daily!
Oh, and finally, they look great! They look so smart and stylish!
So now, let's talk about the best cork yoga mats…
Now let's get on to the good stuff! These are my favorite cork yoga mats (all available to buy via Amazon to make life easier).
This beautiful Coreasana cork yoga mat is my first suggestion. Priced under $50 (at the time of writing) I feel like this is a great choice. I love the design and the style of it, and it too. Definitely a wonderful choice for your first cork yoga mat.
A beautiful cork yoga mat made from really high quality cork. This mat has a beautiful design on it (one of the reason it caught my eye) but it's also a really amazing brand and design to opt for too.
A slightly more rustic design, the coloring of this mat is a result of the 100% renewable and recyclable material that is obtained through one of the most environmentally friendly harvesting methods in the world. They're a small family business too, so I feel like this mat is a great choice if eco-friendly and sustainability is important to you when buying your cork yoga mat.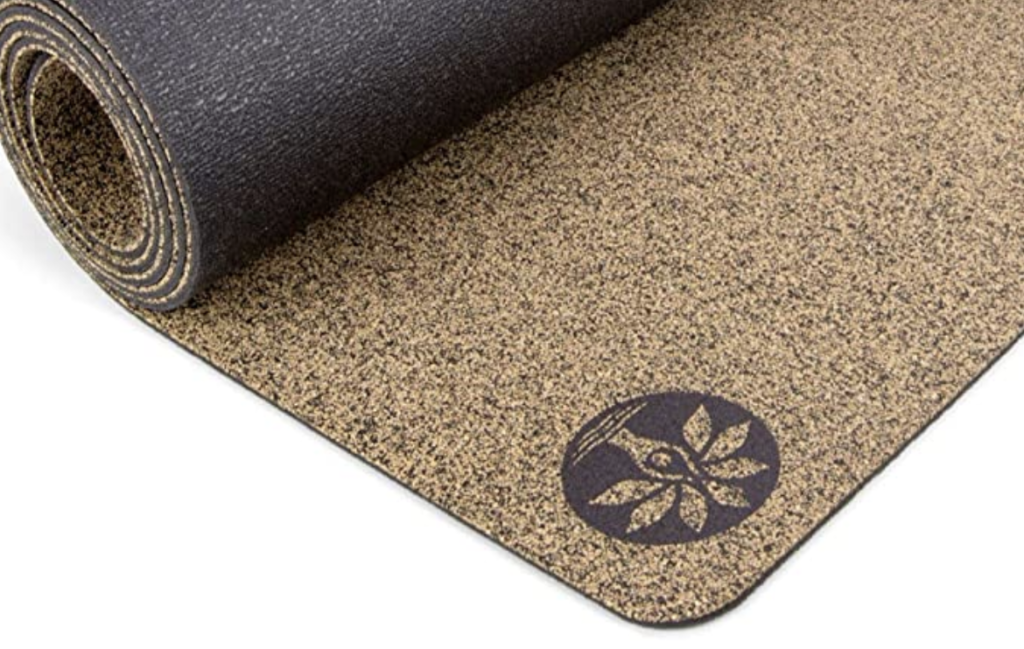 Another great choice for cork yoga mats, this Tranquil Yogi Exercise mat is a great size and a lovely design. I love that it comes with a travel strap ready!
Perhaps one of the most stylish brands for cork yoga mats, this is a really great choice if you're delving into the world of cork yoga mats for the first time. I love the minimalist design and simplistic branding, and (of course) their materials are natural, odor-free and high quality.
A slightly different option now for cork yoga mats – this one is round (rather than rectangular). If you've never used a round exercise mat before, they work really well for any sitting meditation or sitting yoga poses (restorative). This is a really good price point, and it's also beautifully designed.
ASANA is a really well known brand in the UK, so if you're reading in the UK or Europe, you'll definitely be able to get hold of this brand, and I would highly recommend them. They're definitely one of the leading cork yoga mats brands, and I love their items.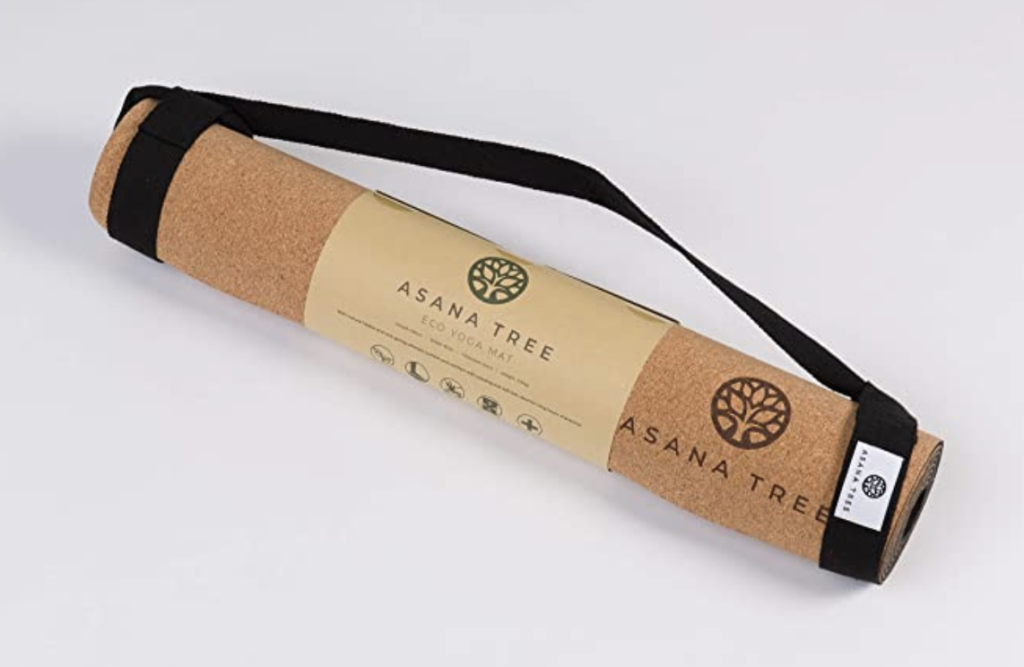 I love this yoga mat, it's a fantastic quality, and the design is a little unique too. This particular mat has fantastic reviews (always good to look out for!) and it include a cotton carry strap too (which makes your life a little easier for sure!).
I really rate this cork yoga mat because of the clever design printed onto the cork. The design you can see are called 'allignment lines' and they're great for perfecting your technique and ensuring you're balancing and aligning your body in the right way during yoga practise.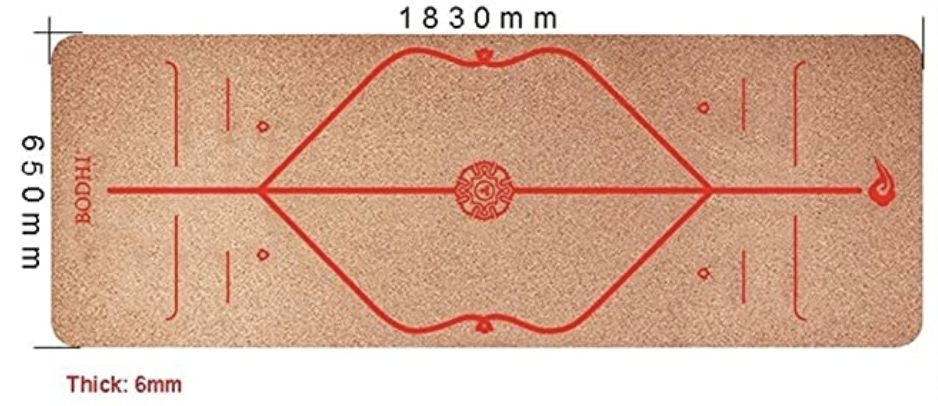 I hope this list of my favorite cork yoga mats has been useful!
Hopefully you've found some inspiration here, or perhaps a cork yoga mat that you'd like to try! Cork yoga mats are going to be the next big thing in yoga and meditation – so I'm really excited to share these recommendations with you.