Are you looking for some of the best Ayurveda retreats around the world? Visiting an Ayurvedic retreat is one of the best ways to learn about Ayurveda, and embrace the Ayurvedic way of life.
Considered one of the oldest holistic healing methods, Ayurveda is often deemed one of the finest alternative medical practices in the world, so Ayurveda retreats are so popular and make incredible getaways. Seeking to balance the mind, body and spirit, it's a wonderful way to get in tune with yourself whilst healing the body. On this list, we've rounded up some of the best Ayurveda retreats that have the potential to change the way you look at your life.
Ananda in the Himalayas, India
https://www.yovada.com/organizations/ananda-in-the-himalayas
First on my list Ayurveda retreats, it's Ananda in India. Located in India's Garhwal area and voted one of the World's Best Destination Spa venues, Ananda Spa oozes tranquillity both on account of its location and general aesthetic. With world-class facilities and a full team of Ayurvedic doctors, this 8-day rejuvenation retreat is designed to balance the mind, body and soul.
Based on the 100-acre estate of a Maharaja, this expansive retreat that overlooks the sacred Ganga river is the perfect place to discover yourself. With detox programs, weight and stress management and self-realisation retreats, there is something here for every Ayurveda fanatic. This is a stunning Ayurvedic retreat, worth a look at.
Shreyas Retreat, India
https://www.shreyasretreat.com/
Another phenomenal retreat based in the birthplace of Ayurvedic medicine is Shreyas retreat, and it's next on my list of Ayurveda retreats. With a philosophy that translates to "a Guest is to be served as God", this place certainly takes its customer service seriously. Promising to imbue this philosophy in its teachings and practices, Shreyas prides itself on its personalized approach.
With a focus on personal divinity and spiritual balance, you're sure to leave this retreat unable to fault their service.  With treatments that include massage, yoga, meditation and more, you'll quickly learn how to integrate Ayurvedic practices into your daily life. This is such a beautiful Ayurveda retreat.

Almantan Wellness Centre, India
Another Ayurveda retreat in the spiritual home of Ayurveda is the Atmantan Wellness Center in Pune, India. Promoting a 7-night program, this retreat offers the expertise of some of the most highly skilled Ayurvedic practitioners in the world. This is one of my favourite Ayurveda retreats on the list.
A major plus that's offered here is that initial assessments ensure that all treatments are specific to your unique Ayurvedic makeup. As you're certainly paying the premium here, it's good to know that the spa treatments at this retreat are well-researched and flawlessly delivered. With beautiful villas and suites, this place is not only a spiritual delight, but one that's more than easy on the eye.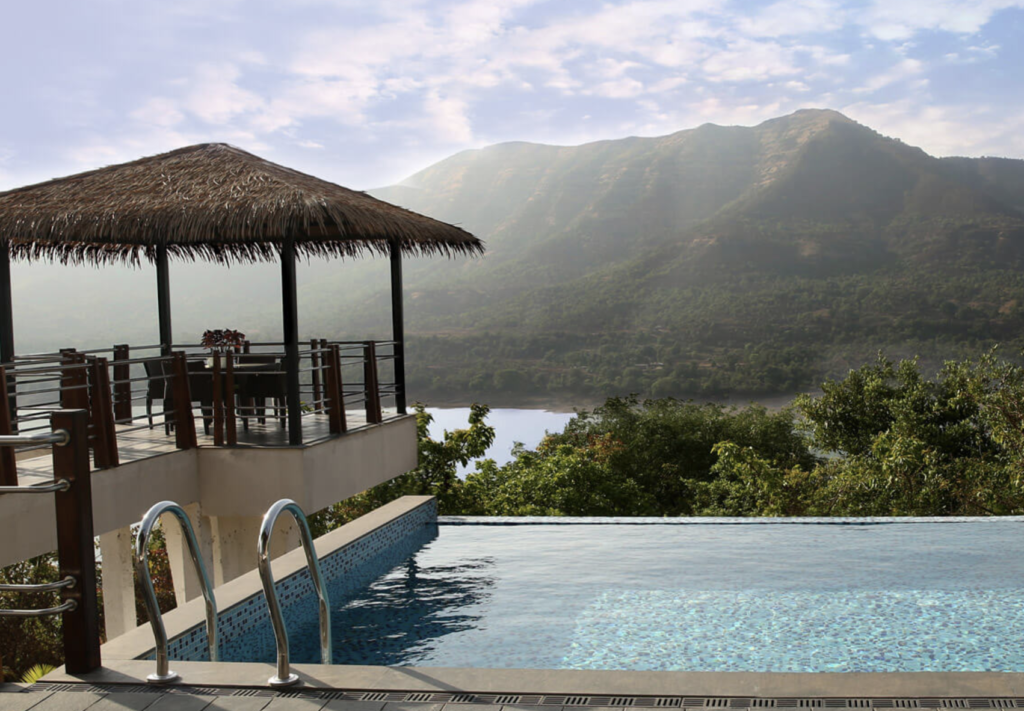 Kelari Kovilakom, Kerala, India
https://www.cghearthayurveda.com/kalari-kovilakom/
Next on my list of Ayurveda retreats, is this stunning retreat! Located near the Palghat District of North Kerala, Kalari Kovilakom is a 200-year-old palace that houses an incomparable Ayurvedic retreat. Described as a place where history meets tranquillity, this Ayurveda retreat focuses on complete holistic well-being to discover long-term balance for the mind, body and soul.
With personal consultations and excellent cleansing rituals, Ayurvedic medicine is truly at its peak here. Beautiful suites and rich gardens are also featured here, so if your zen comes from the environment, you're sure to feel at one with nature at Kelari Kovilakom.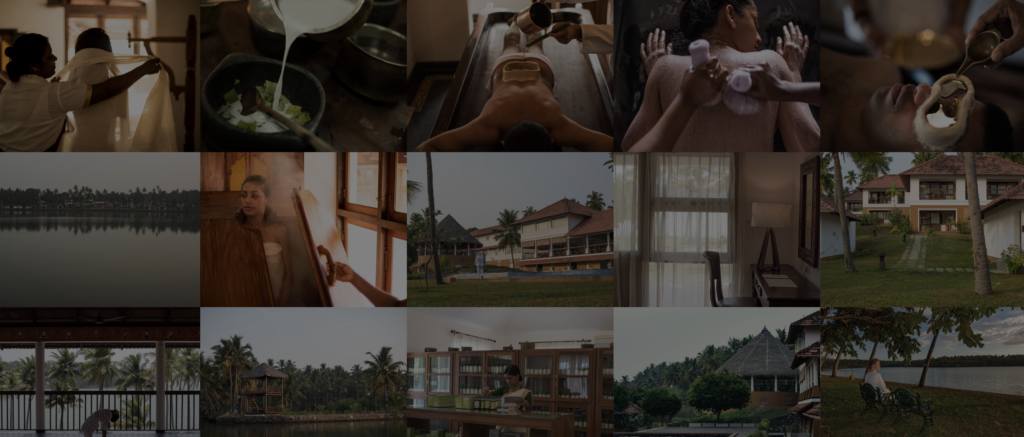 Soukya, India
Just 21 miles from Bangalore lies Soukya, and that's my next Ayurvedic retreat on my list. A stunning epicenter of wellness, this Ayurvedic retreat promises guests treatments based solely on ancient philosophies. The main retreat here is the Swaad Ayurvedic Special that runs for 7 days. Offering 21 treatments over the course of a week, you can be safely assured that you get your money's worth here.
If you enjoy basking in nature's wonders, you can tune out the world and watch the sunrise here every morning. This is a great option for Ayurveda retreats.
SwaSwara: Gokarna, India
https://www.cghearth.com/swaswara
Next on my list of Ayurveda retreats, it's SwaSwara. Meaning 'your inner voice', SwaSwara is one of the most stunning retreats on this list. Located on the west coast of India, SwaSwara is a beautiful getaway that's designed with the soul in mind. Touting their unique transformative experiences, the Ayurveda Rejuvenation Retreat includes time with the retreat's Ayurvedic doctor, therapeutic massage, consultations and a specialized nutrition plan that is centered around an individual's doshas.
With stunning private villas, classes to enrich your knowledge of Ayurvedic medicine and massages galore, this Ayurveda retreat focuses on providing an escape from modern life. Promising the use of traditional Ayurvedic practices to de-stress, this is a wonderful place to get away from the hustle and bustle of modern life. I mean, just look at the photo below – what an incredible choice for Ayurveda retreats.

Ulpotha, Sri Lanka
Next on my list of Ayurveda retreats, it's Ulpotha! With soft-focus lighting and a distinct homely feel, Ulpotha Yoga and Ayurveda Retreat in Sri-Lanka is a wonderful place to reflect. With personalized detoxification plans and strict Ayurvedic practices in place, Ulpotha promises a natural escape that will leave guests feeling changed for the better.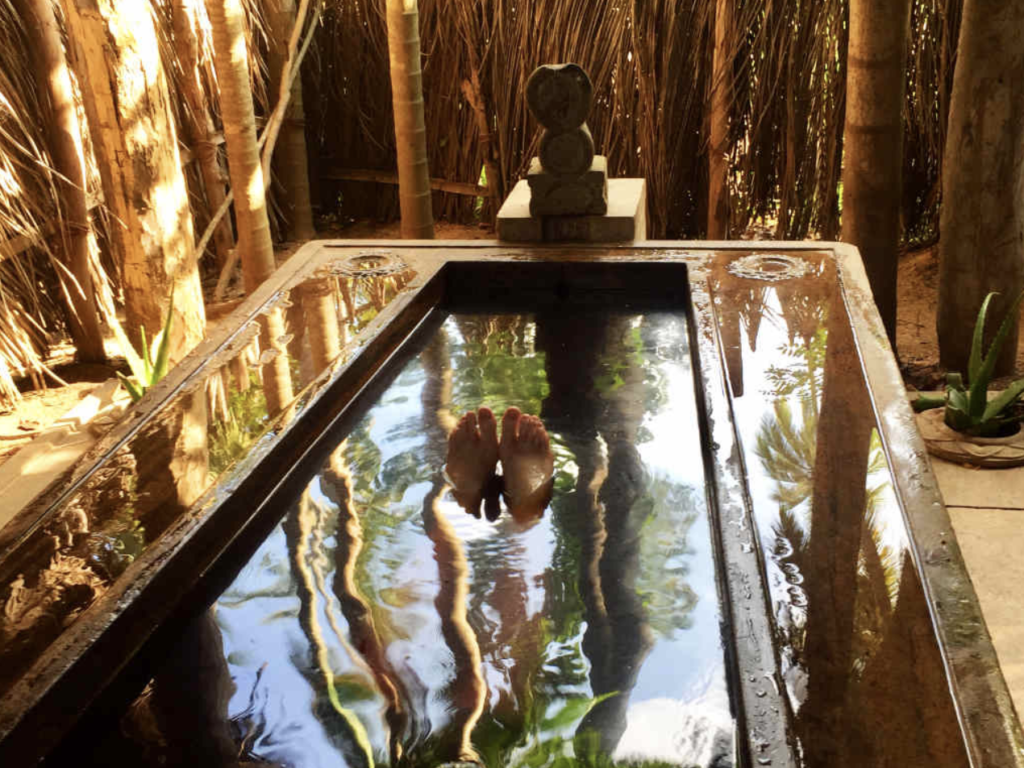 Sonnhof Resort, Austria
https://www.sonnhof-ayurveda.at/en/
This is a really beautiful Ayurvedic retreat, and it's so stunning! Located high in the Tyrolean mountains, this family-run resort is managed by 13 Ayurveda specialists who guide guests through a spiritually enlightening journey. With acupuncture and oil massages central to this retreat, it's a great place to detoxify and realign. If you're unable to get to India for an Ayurveda retreat, this European solution promises to be just as authentic.
With unparalleled views that go as far as the eye can see, you have the bonus of fresh alpine air in this location. If you're looking for a different experience that's perhaps a little closer to home if you're European, this is an excellent choice.

Clover Mill, UK
https://www.theclovermill.com/
This option on my list of Ayurveda retreats is actually in the UK! Again, you don't have to visit the home of Ayurveda to reap the benefits of an Ayurvedic retreat. Clover Mill in Worcestershire is a stunning retreat that prides itself on ecological practices that are steeped in Ayurvedic medicine.
With massages, Ayurvedic nutrition and yoga classes on offer, this is the perfect way to realign your body's doshas. With sustainability being central to Clover Mill's operative strategy, it intrinsically encourages us to live our lives a little closer to nature.
Ayurveda Parkschloesschen
https://www.ayurveda-parkschloesschen.de/en/
My next choice for Ayurveda retreats is this beautiful resort. This near-palatial retreat is located on a private parkland and is, without a doubt, a five-star experience. Focusing on the ancient art of Ayurveda as the original practitioners intended, it integrates the old with the new to provide as complete an experience as possible.
Voted one of the best retreats in Germany, this is another excellent choice for European-based Ayurveda seekers.  This is a wonderful choice for Ayurveda retreats, just look at the photo below!
Kamalaya, Koh Samui, Thailand
https://www.kamalaya.com/index.htm
And finally, on my list of Ayurveda retreats, it's this stunning Ayurveda retreat in Koh Samui. Located on a remote section of Koh Samui's coastline, Kamalaya Resort is a holiday retreat that promises an escape from stress. With internationally renowned naturopaths central to this retreat's plan, you get a personalised program that promises to rejuvenate you. With an extensive range of holistic therapies that are steeped in Ayurvedic medicine, this is an excellent choice for a retreat.
I hope this amazing list of Ayurveda retreats gives you some inspiration of where to visit! All of these retreats are so beautiful and would make the perfect Ayurveda retreats.