If you're hoping to book a yoga retreat for the first time, you might be wondering what a going to a yoga retreat is like. Hopefully I'll be able to answer your questions here!
If you've never been on a yoga retreat before, you might be wondering what you should expect. Whether you're heading internationally for a weekend yoga retreat or are keeping your experience close to home, we've rounded up a few key points on what to expect on a weekend yoga retreat that should give you a pretty good idea of the experience!
If you think that yoga retreats are only for advanced yogis, you'd certainly be mistaken as they tend to be frequented by all kinds of yoga enthusiasts. Whether you're heading on a retreat for a slice of serenity or want to actively improve your yoga game, read ahead to check that it's the right call for you! Whether you're looking for a community or an opportunity to try new things, we'll run you through what to expect at a yoga retreat.
You should be aware that just because you're going on a weekend yoga retreat, it doesn't mean that it's all you'll be doing! Attending a yoga retreat is sure to open you up to new ideas, ways of thinking and mindfulness habits that can all be applied once you're all yoga-ed out. So, let's jump right in!
You're bound to try new things at a yoga retreat
To start, you're bound to be given the opportunity to try new things on a weekend yoga retreat. With most weekend retreats offering a host of amazing activities on top of the obvious yoga-based ones, you'll be set to step outside of your comfort zone on a yoga weekend retreat.
Typical activities tend to be cooking classes, exploring the local area and the option to indulge in more active adventures like hiking or surfing. Depending on where you choose to travel for your weekend yoga retreat, expect to spend a good few hours trying activities that are outside of what you expected!
You'll spend time amongst like-minded individuals
Another aspect to a weekend yoga retreat is obviously the people you'll be spending time with. Though you'll be surrounded by essential strangers (unless you're going with a yoga pal of course!), it's a wonderful opportunity to let loose and surround yourself with like-minded individuals that are looking to escape from their work lives. As yoga weekend retreats are obviously shorter than week-long retreats, you'll likely be amongst fellow working professionals that want to live their best yoga-filled lives!
Most people tend to attend yoga retreats on their own, so be aware of this going in. However, it is a wonderful way to meet new people, find a sense of freedom through activity and share stories of your lives amongst the professionals. Don't worry if you'd like to keep to yourself though. Those on yoga retreats tend to be aware when people need their own space, so just process things at your own pace if you don't fancy being too social. 
You'll likely have a bit of time to explore a new place!
Weekend yoga retreats do not always give you enough time to see where you've set up camp, but often, weekend yoga retreats will often allot time to explore the surrounding area. If you happen to be lucky enough to have booked a tropical or international weekend yoga retreat, you'll absolutely want to use some of your down-time to explore the local culture. 
As a rule, part of choosing the right weekend yoga retreat for you should be about the location in general. So, make sure you choose somewhere that you're excited to explore or think will bring you joy and serenity.
You'll have plenty of time for meals – don't worry!
As it's obviously a necessity, you'll find that Yoga Weekend Retreats will tend to have some meals included, and they're highly likely to be extremely healthy. As these retreats are designed to refresh and detox the body, it only makes sense! Meals will be made to energise and uplift and offer another opportunity to socialise should you wish to.
If you happen to be vegetarian, you needn't worry. Most retreats offer vegetarian options should they be requested, just make sure that you check in before you book!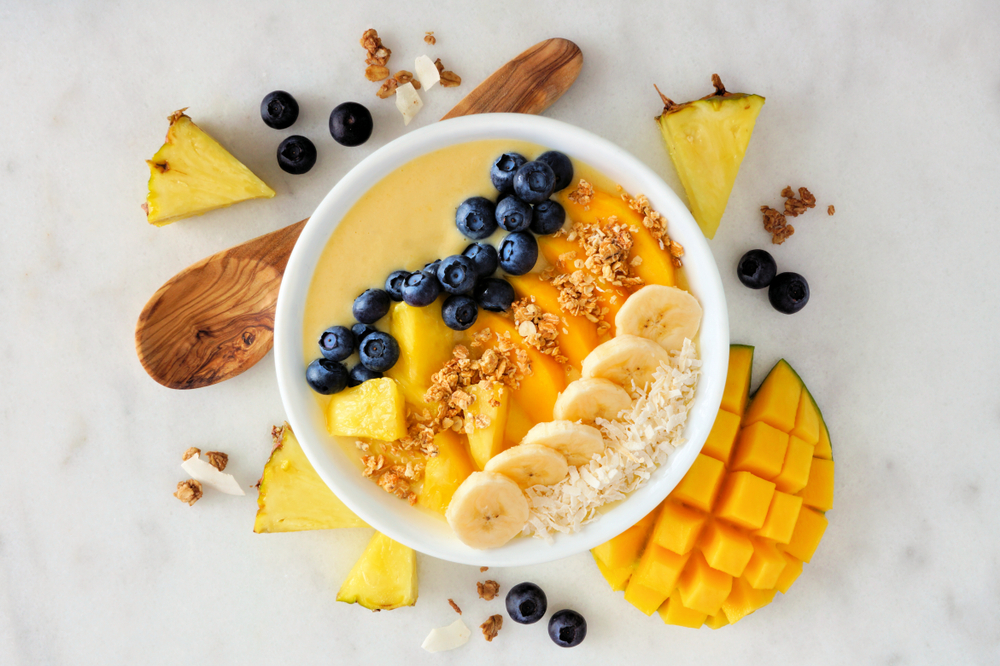 Relaxation is key (and a priority)
Of course, one of the main reasons you'll want to book a weekend yoga retreat is to relax. If you're worried about being overwhelmed or too busy, don't worry, for there's sure to still be plenty of downtime and this will be built into the retreat's programme. Whether you choose to use this to read, meditate, take a walk or explore the town, any weekend yoga retreat is bound to give you time to relax and reflect.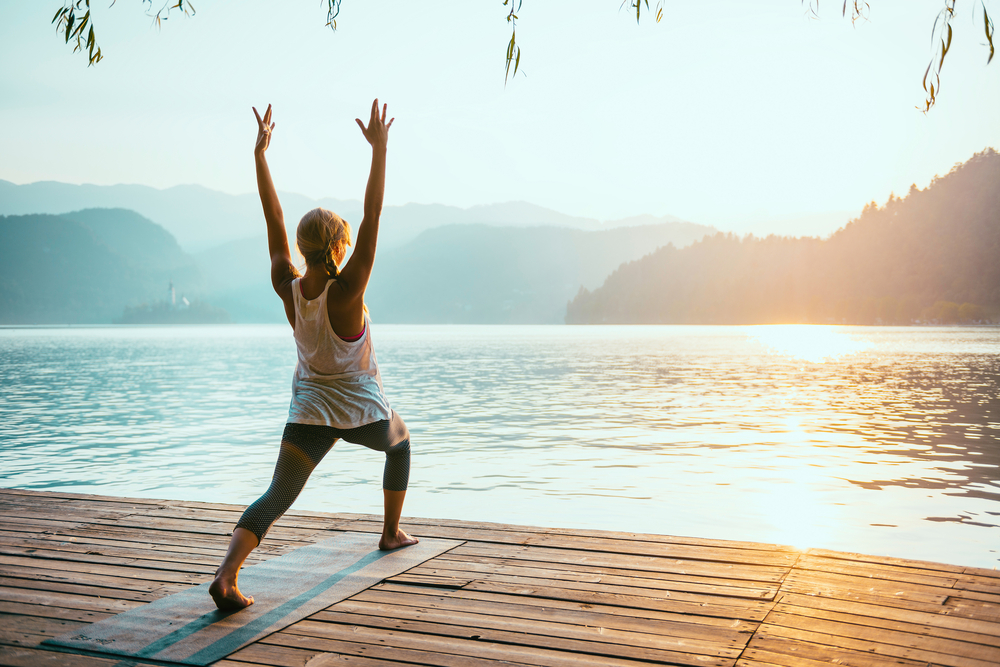 You'll probably go on some silent walks
Though it may seem somewhat alien, weekend yoga retreats tend to incorporate a daily silent walk to practice collective silence. A peaceful and serene start to the day, it's a way to acknowledge the group without directly acknowledging each other through spoken word. Though it might feel a bit bizarre, it's actually a wonderful way to connect.
The yoga itself!
Obviously, on a yoga weekend retreat you'll be indulging in plenty of yoga. Though it may be exhausting if you're not used to doing hours of yoga a day, it will be organised in a manageable way, so you needn't feel overwhelmed. If you're a newbie, you'll find excellent ways to relax your body and mind, and if you're a seasoned pro, you'll experience a deeper level of practice.
Though you should expect to feel achy during the retreat, you will surely connect with your body in a new way that takes you out of your head and transports you. Even two nights on a weekend retreat is enough to rejuvenate, and it's a truly mindful experience.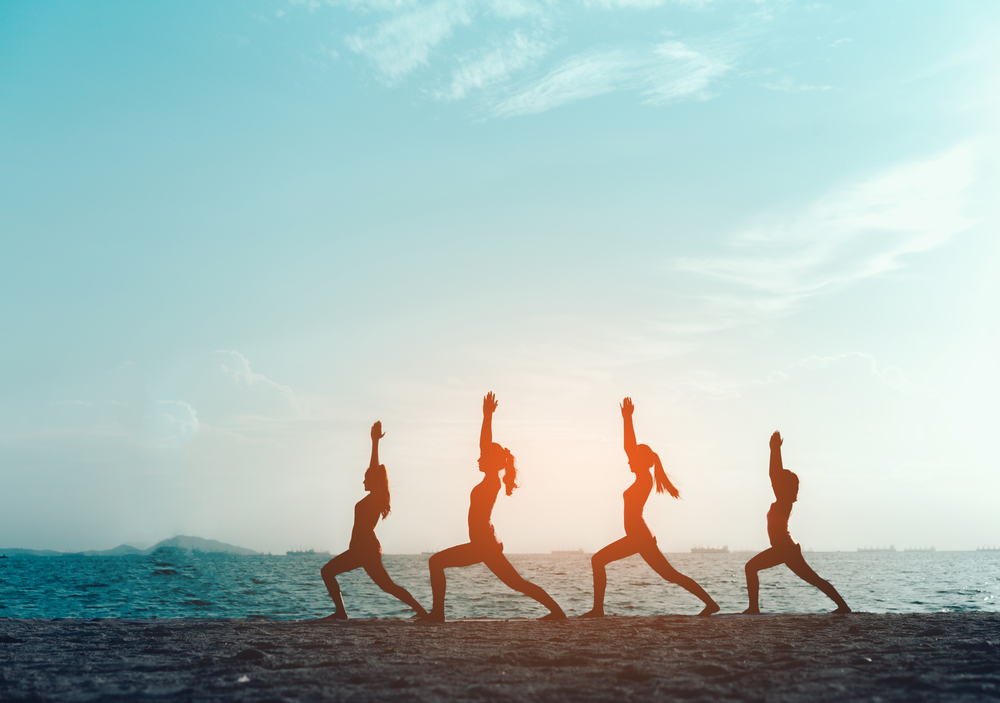 Just relax and have fun!
Though each yoga retreat is different, the teacher will usually gauge the experience of the group and cater the classes to the general level of competency. Therefore, usually weekend yoga retreats will leave you feeling anything but bored!
Ultimately, you'll find that weekend yoga retreats are about much more than just yoga. With food to rejuvenate the body and a couple of days with like-minded people, you're sure to come out with much more than you initially expected!