If you're been researching the Ayurvedic way of life for a while, you've likely come across the food Ghee a few times. It's a really popular food in the Ayurvedic lifestyle, and you've likely seen it mentioned on many nutritional guides and in many recipes!
But what are the benefits to eating Ghee, and why is Ghee so popular for Ayurveda?
Let's find out a little more about Ghee, and why it's such a big part of Ayurveda.
First of all, it's important to know that food is a big part of Ayurveda. In the science of Ayurveda – food is a medicine. Each food in an Ayurvedic diet should be considered for the beneficial qualities it offers to the body (and the dosha type). Ghee is one of the foods in the Ayurvedic lifestyle that is considered one of the 'super healers'. Basically, Ghee has lots of healing properties, which is why it's so popular in Ayurvedic diets and food plans!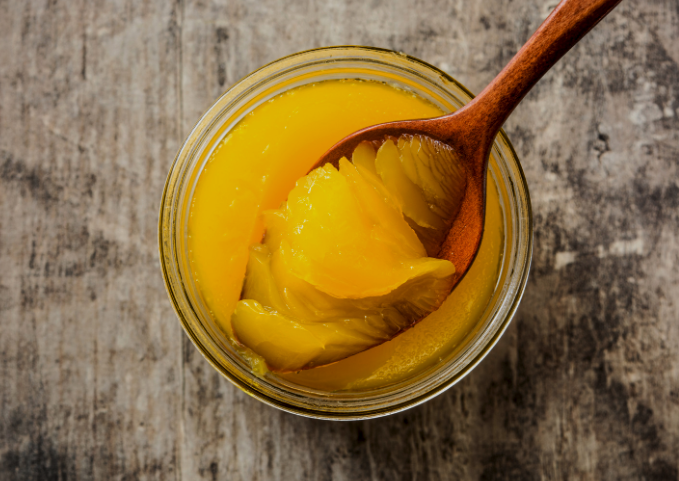 ---
What is Ghee?
OK, it's probably best to start with explaining what Ghee is!
Ghee has been used in Ayurvedic medicine since ancient times, and it's a huge part of Ayurvedic lifestyle and nutrition.
Basically, Ghee is a clarified butter (made from Cow's milk), and it's one of the best kinds of fats you can use for cooking. As a general rule – the older the Ghee is, the more beneficial and nutritional the Ghee is. So the older it is… The better the healing properties! So always look out for older Ghee if you can (although this may be dependent on how good your supplier is!).
---
What are the benefits of eating Ghee?
So many! Let's get into them!
Ghee can help improve the condition of your skin (complexion).
Ghee can help improve your mental health.
Ghee can help sooth burns on the skin.
Ghee can help improve focus and concentration.
Ghee can help in purifying the blood, which can help in treating skin diseases.
Ghee can helps with eye health.
So, if that's not reason enough for you to embrace adding a little Ghee to your diet, then I don't know what is!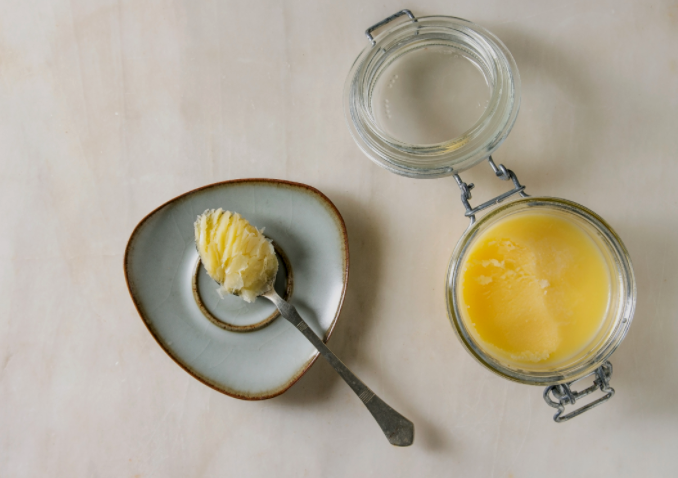 ---
Where can I buy Ghee from?
The easiest place to buy ghee from, is actually Amazon. I know, who'd have thought it?
These are the Ghee products I recommend!
---