If you're looking for some new Ayurveda skincare products, or maybe you're delving into the world of Ayurveda skincare for the first time – this is the list for you!
Skincare is one of the most profitable industries in the world, and as time goes on, more options appear from the woodwork claiming to offer you 'perfect' skin. If you're the type that likes to stick to tried and true methods when it comes to your skin, look no further than Ayurvedic skincare. With research that dates back 5,000 years, it's a system of natural healing that looks to nourish skin from the inside-out. Customised to your dosha type, Ayurvedic skincare is well and truly on the rise in the beauty world. 
However, you may be wondering just where to start, and what products are considered the best of the best. Well, look no further, for we've rounded up some of the best skincare finds on the market to foster a new Ayurvedic skincare collection. 
Sundara (Beauty) Face Oil by Jiva Apoha
First on my list of Ayurveda skincare products, is this beautiful Face oil. If you're after a slightly heavier facial oil, this one from Jiva Apoha may be just the ticket. Made with holistic oils that aim to balance the body's mind and spirit, the Sundara (Beauty) Face Oil is a perfect blend that helps to repair damaged skin and rejuvenate the complexion.
Kapha Cleansing Bar: Rasasara Skinfood
Next on my list of on my list of Ayurveda skincare products, it's The Kapha Cleansing Bar from Rasasara Skinfood is a great find for anyone that's looking to cleanse their skin without stripping it of its natural oils. Cleansing congestion deep in the pores, this little power bar uses neem, lavender, and green clay to create a potent acne-fighting formula that's tough on spots but gentle on the skin.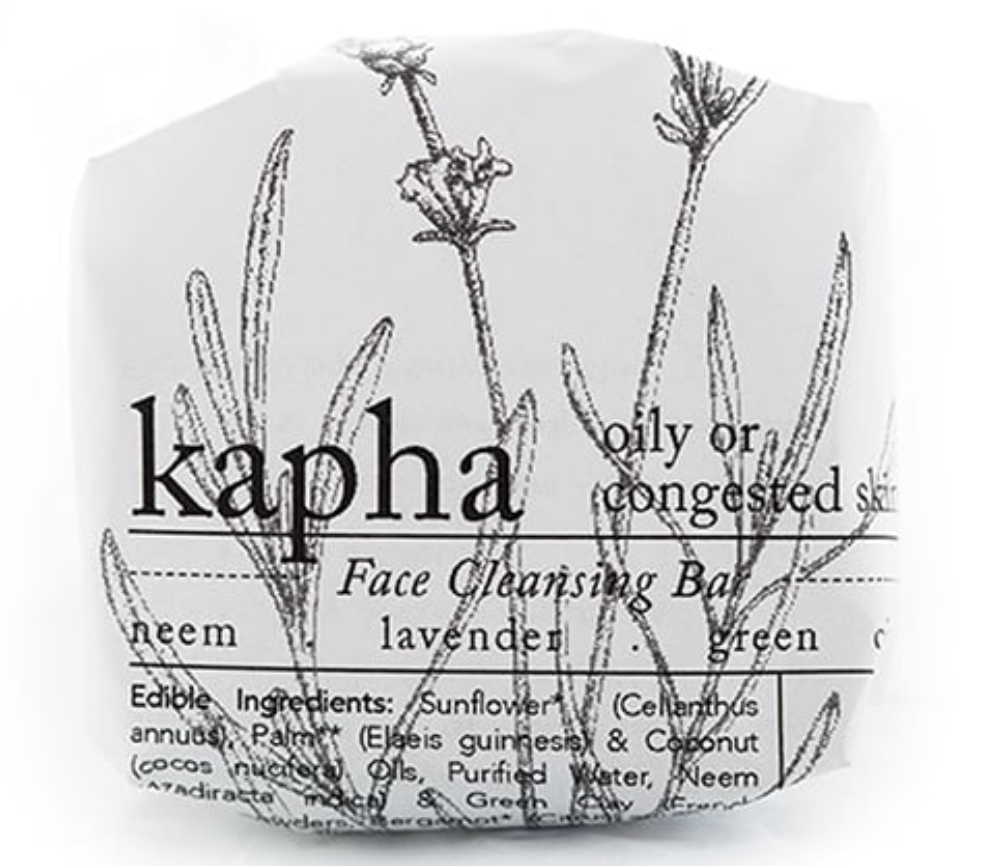 REFRESH: Cleanse & Polish: Apothecary7
If you're looking for radiant, clear skin, why not try this cleanser/exfoliator from Apothecary7, the Cleanse and Polish is amazing for skin and it's a great addition to your Ayurveda skincare product collection.
Made with natural ingredients that are powdered blends of Ayurvedic herbs mixed with natural waters, this little powerhouse is great if you often find yourself with little time to dedicate to a skincare routine. Cleansing? Done. Exfoliation? Sorted.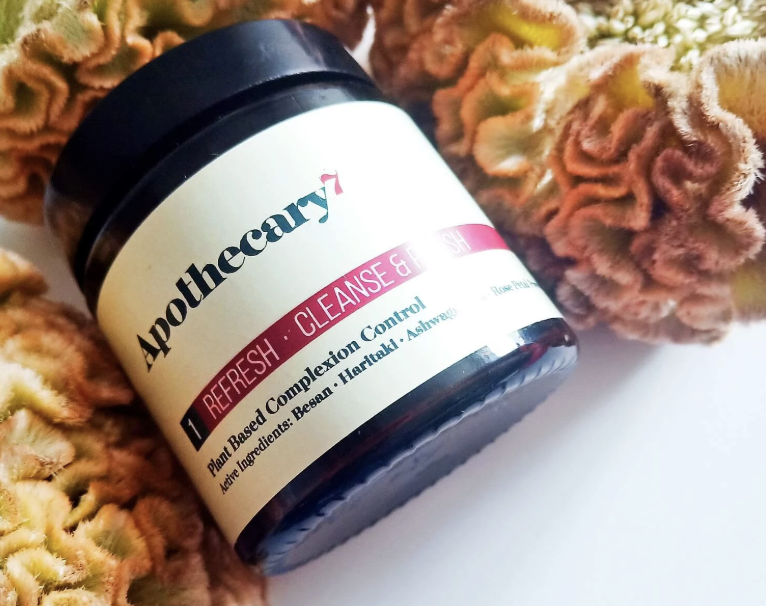 Face Serums by Nao Ayurveda
My next suggestion for Ayurveda skincare are the beautiful face serums by Nao Ayurveda. If you're on the hunt for the serum to end all serums, the Trodoshic face serum may just be it. With this brand making all their products by hand, this serum from Nao Ayurveda is said to be a restorative formula that's suitable for all skin types.
If your skin tends to be on the parched side, use a little extra to ensure the ultimate level of hydration for your skin barrier. Made with natural ingredients that soothe and calm the skin, it's a near-perfect product that Ayurveda enthusiasts will love. A must-have Ayurveda skincare product!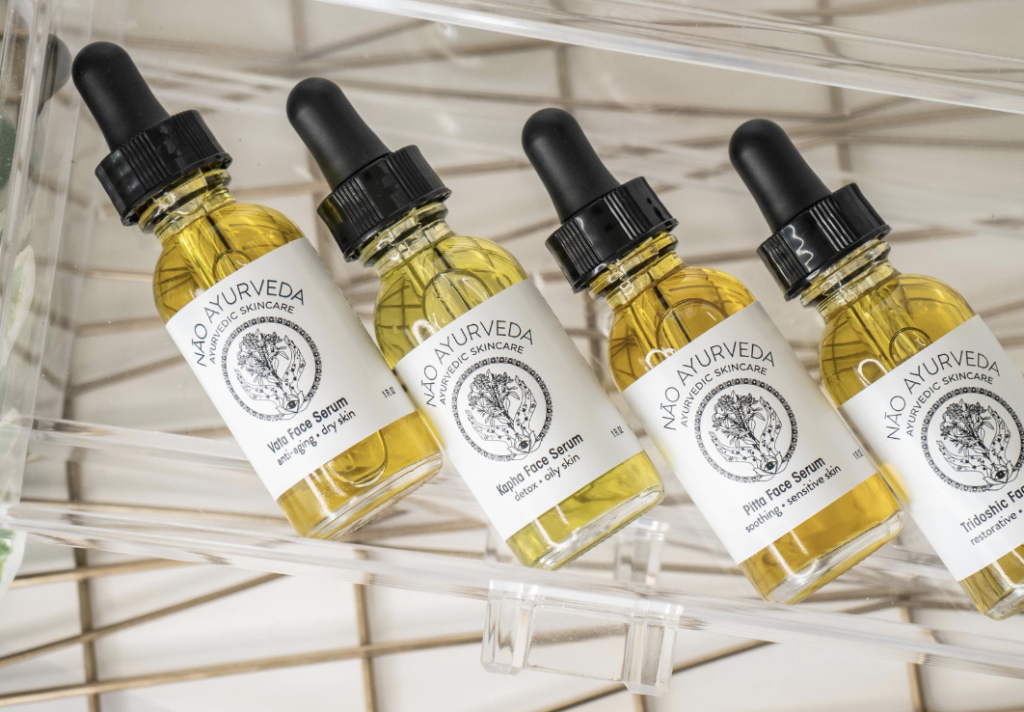 Turmeric and Ghee eye cream by Nao Ayurveda
Next on my list of Ayurveda skincare products, it's this brilliant eye cream. Don't neglect this delicate skin around your eyes – it's so important! This stunning turmeric and ghee eye cream is like food for your skin. Created by Nao Ayurveda (I literally can't recommend these guys enough!) you apply this smooth, gentle cream to the delicate skin under your eyes.
Just gently massaging into the skin giving your skin all that goodness! The ingredients include organic grass-fed ghee, pure kashmiri saffron and organic turmeric.
Balance Oxygenating Mask by Shankara
This indulgent mask from Shankara is my next suggestion for Ayurveda skincare products! This amazing products aims to detox and depuff the skin with its signature ingredient: yerba mate. This brand aims to meld modern beauty with Ayurvedic practice, and uses only hand-picked herbs and essential oils to create its unique products that are designed with each dosha in mind.
A true Ayurvedic skincare brand that prizes quality above all else, it's an excellent choice if you're looking for a mask that does it all. Definitely an amazing Ayurveda skincare product to add to your collection.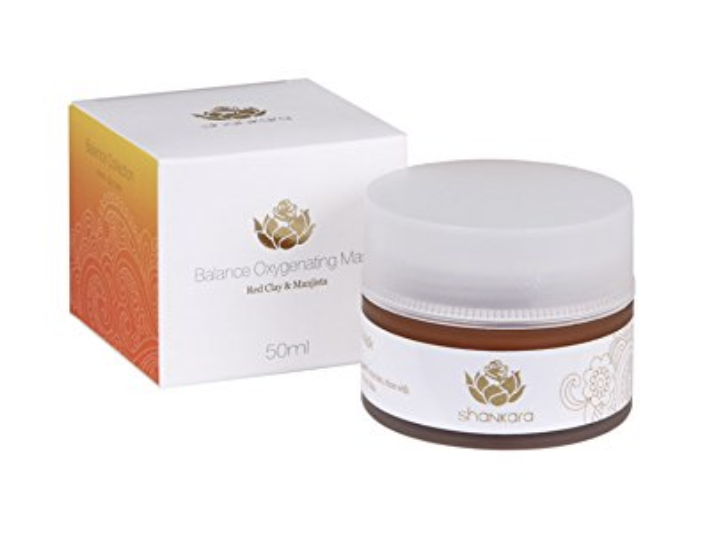 Rosacea + Sensitive Skin Facial Set by Ajara
If you suffer with Rosacea or have extremely sensitive skin, then this set is for you, and would definitely make a great addition to your Ayurveda skincare routine. Ajara have created a best-selling set that includes a cleanser, cleansing cream, repair cream and soothing oil that won't irritate already sensitive skin.
Combining natural ingredients that aim to feed and nourish the skin, these products (developed by Ayurvedic practitioner Nicole Hinterstocker) are tried and tested favourites. 
Dosha specific toner masks by Ajara
I love these toner masks by Ajara – there is an option designed to each dosha type, so you can truly customise your skincare to your dosha type. At $32 it's also a great price point too, especially for such a specific and tailored regime product. Take a look at the full range by clicking here. A must-have on my list of Ayurveda skincare products!
Calendula Horsechestnut Firming & Moisturizing Cream by SkinVeda
If you're searching for a hardy moisturiser that also happens to firm things up a bit, SkinVeda's Calendula Horsechestnut Firming & Moisturizing Cream is an excellent pick. Applied both morning and evening, it visibly brightens the skin over time with its milk peptides and licorice root. Aiming to reduce the appearance of wrinkles and fine lines, it's the ultimate product to even out your skintone and keep skin hydrated all day long.
Love Oil by Pratima
The last Ayurveda skincare product I want to recommend is the Love Oil by Pratima. With this oil being handmade by its founder Pratima Raichur (who just so happens to be an Ayurvedic doctor with expertise in chemistry and botany), you'll know you're in safe hands. This is magic in a bottle.
With Pratima's line looking to promote healing from the inside alongside a general sense of wellness, it's a natural oil that's bound to leave you feeling rejuvenated.  Click here to view their website.
I hope this list of Ayurveda skincare products has been useful!
Whether you suffer with sensitive skin, or have hardened skin that can handle anything, Ayurveda skincare is an excellent practice to explore, and can provide you with an amazingly personalised and detailed skincare routine, perfect for your skin type. With natural ingredients that aid to feed the skin and not overwhelm it, you're sure to be glowing from dusk 'til dawn.