If you're starting out inYoga, you might be looking for the perfect yoga mats for beginners! Hopefully this list will help you find your ideal yoga mat.
As an aspiring yogi, it's important to start out with the right kit. Arguably, the yoga mat is the beacon of necessities, so picking the right yoga mat for you is crucial. Finding the perfect yoga mat for beginners can be complex – which is why I decided to write this post – so you know where to look for the best possible equipment. Whether you're choosing to practice yoga at home or in the studio, you'll want to make sure you invest in the right yoga mat for you, especially if you're just starting out.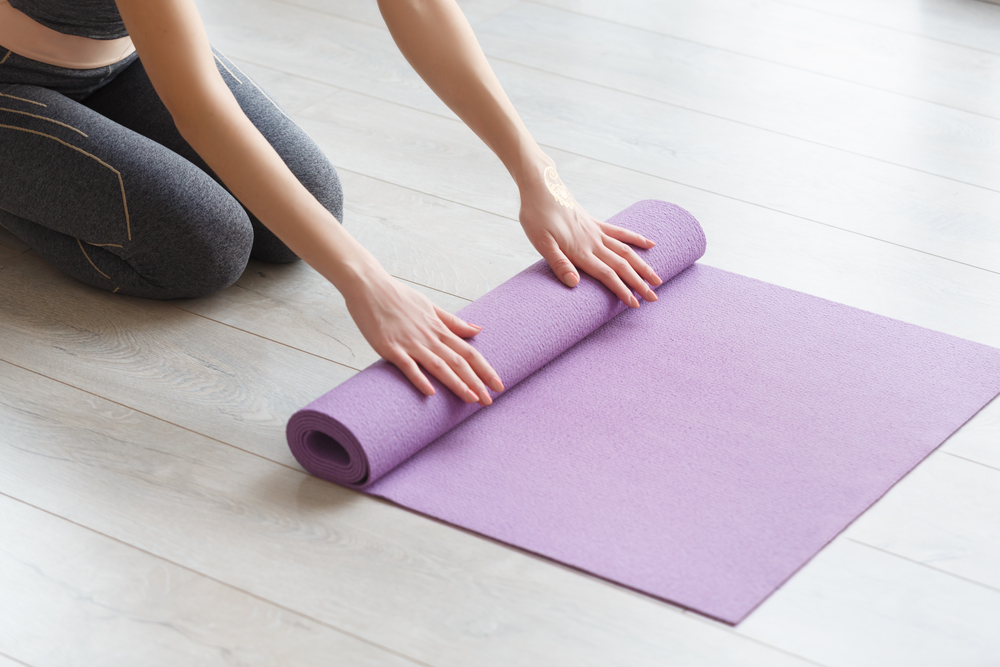 Top tip! If you're just starting out, a more padded mat is likely going to be the way forward, as it will allow you to build up the strength required for certain moves without hurting yourself!
First on my list of yoga mats for beginners, it's this Lixada mat! Whether you're cracking out downward dog or child's pose, you'll be able to feel at one with the floor as you move from pose to pose with this mat. The non-slip texture of Lixada's mat is fantastic, as it prevents the dreaded mat movement that can sometimes throw you off balance during class.
At 6mm, the thickness of this mat is particularly good for beginners that are looking for a little extra knee support. It's a great choice for yoga mats for beginners.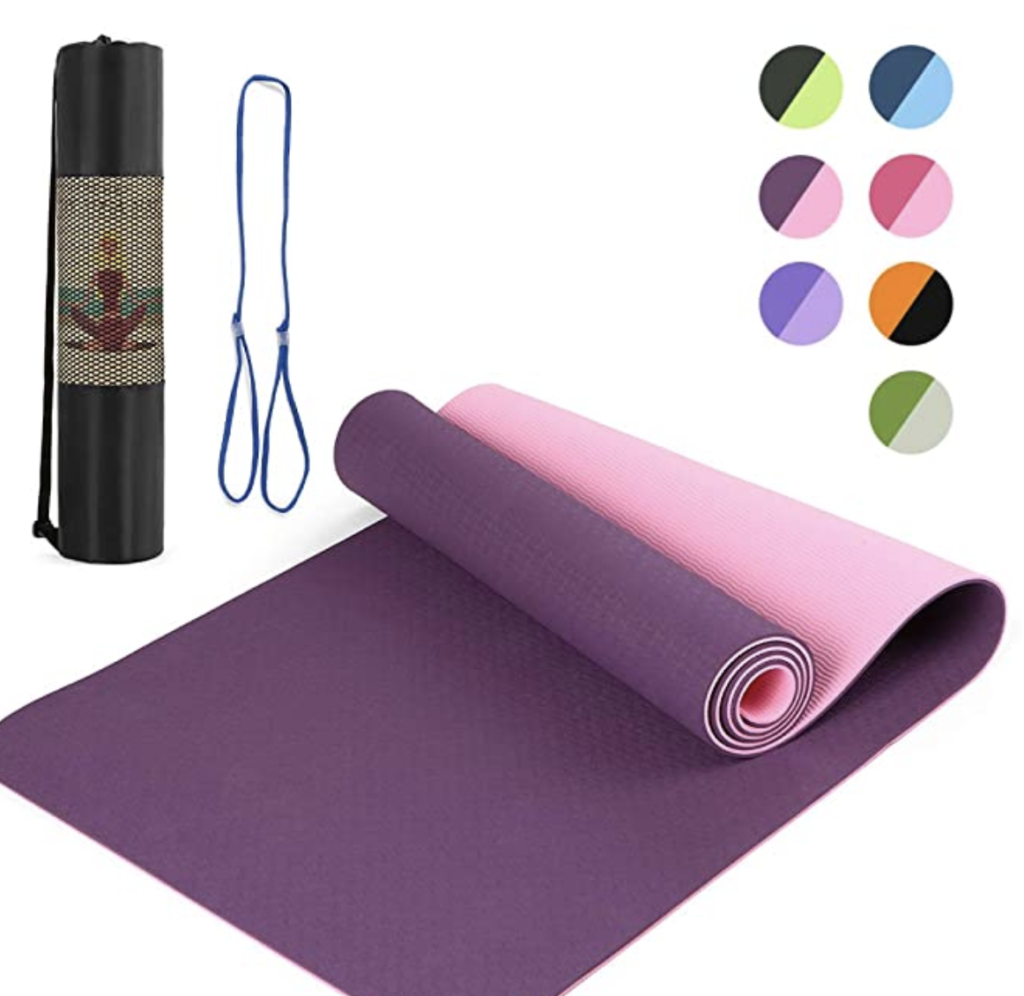 This Yoga Zeal mat is the next on my list of yoga mats for beginners. If you're looking to make a statement with your yoga mat, why not try this one from Yoga Design Lab? Known for their ostentatious patterns, these mats are beautiful and touted for their studio quality. They also happen to be luxuriously soft and are designed to have great grip for hot yoga classes.
With lots of patterns available, you're sure to be able to find a pattern that allows you to make a statement in your own unique way! Another plus? It's machine washable, so you needn't worry about the dreaded sweats getting in the way of your workout.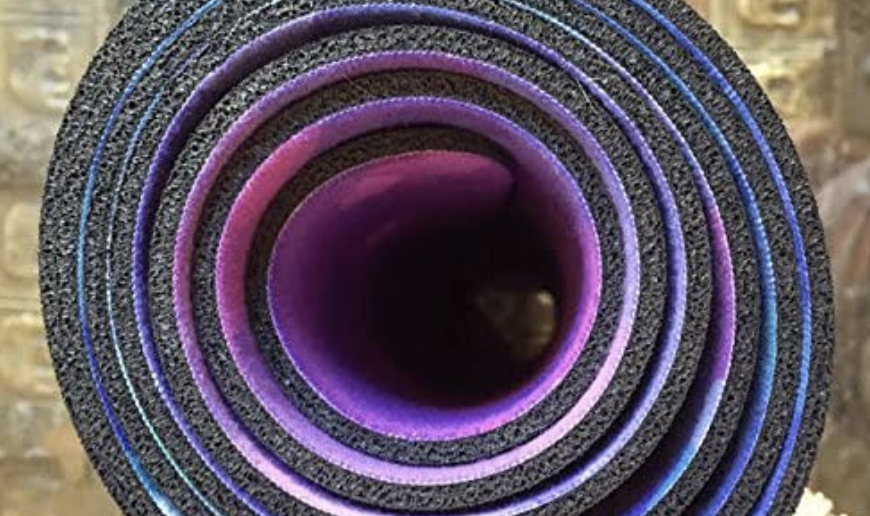 This Manduka mat is another great choice for yoga mats for beginners. One of the best reviewed yoga mats out there for beginners is the Manduka PROlite. With a 4.7mm thickness, it's ultra-dense and provides excellent grip. With superior wear and longevity, it's a great choice if you're in yoga for the long-haul.
It's slightly pricier than some of our other picks, but it stands the test of time so makes the investment worthwhile. The simple and sleek design also makes it a great choice for yoga mats for beginners.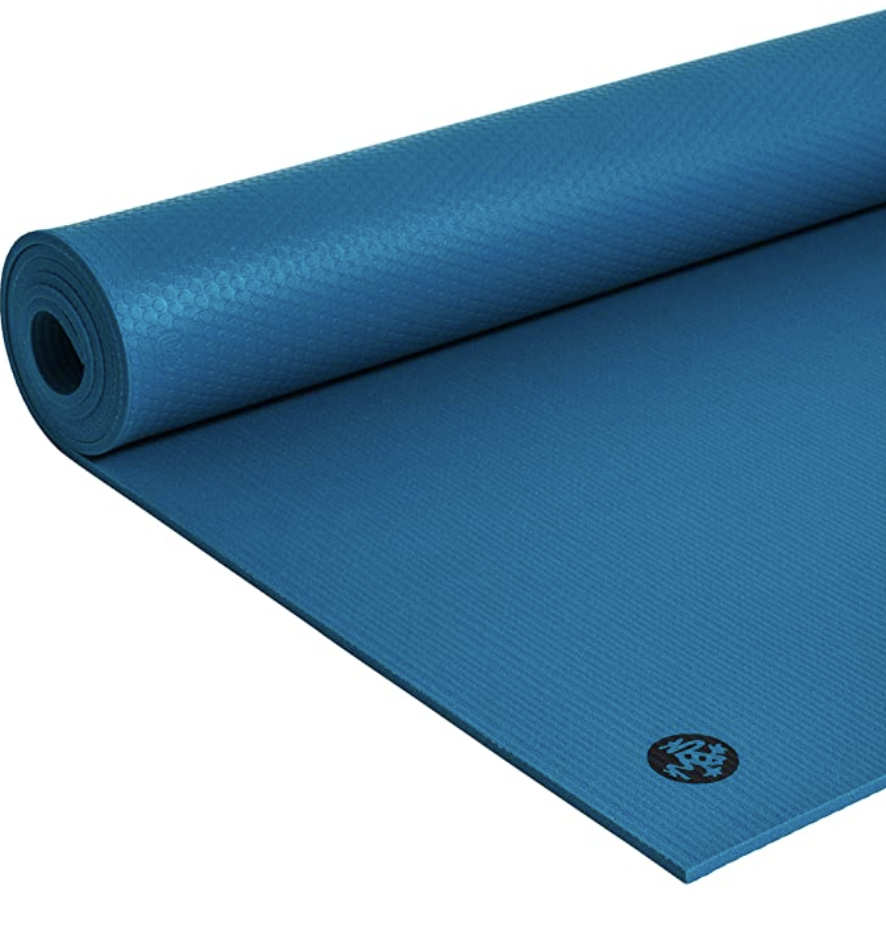 Next on my list of yoga mats for beginners, it's this Sivan Health pack. If you're looking to get more bang for your buck, why not pick up the Sivan Health and Fitness Yoga Set? With an ultra-thick mat, towel, blocks and a strap included, this is all a beginner needs to get started. This kit is known to provide support and balance and allows you to deepen your stretch should you be looking for a challenge.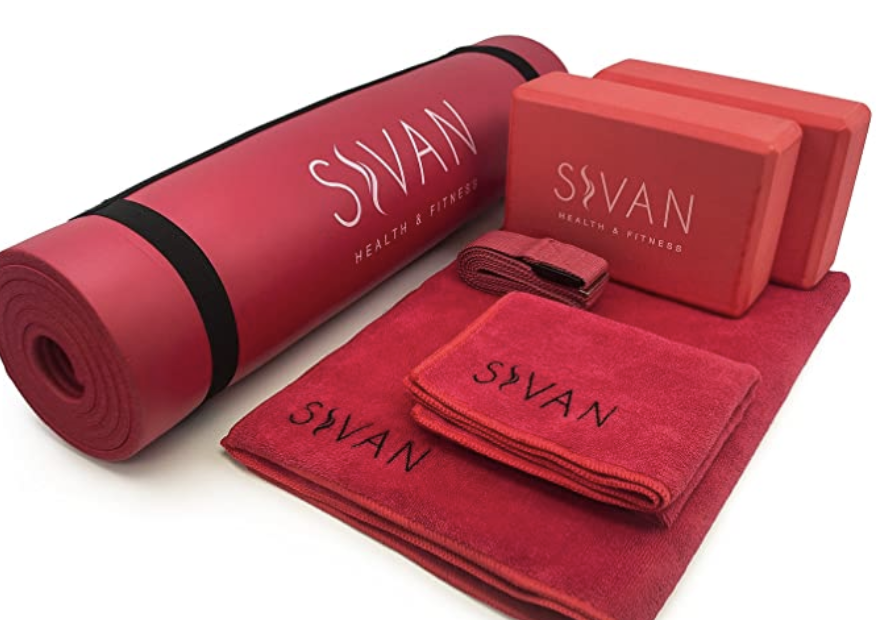 This is a great all-rounder mat. With unparalleled grip, cushion and comfort, Liforme's unique AlignForMe system means that Yogis of all shapes and sizes can get proper alignment with this mat. As a longer and wider mat than some of the ones on this list, it gives yogis a little extra space during class, and is the perfect balance between stability and comfort. I love this choice for yoga mats for beginners, especially because of the useful mat markings.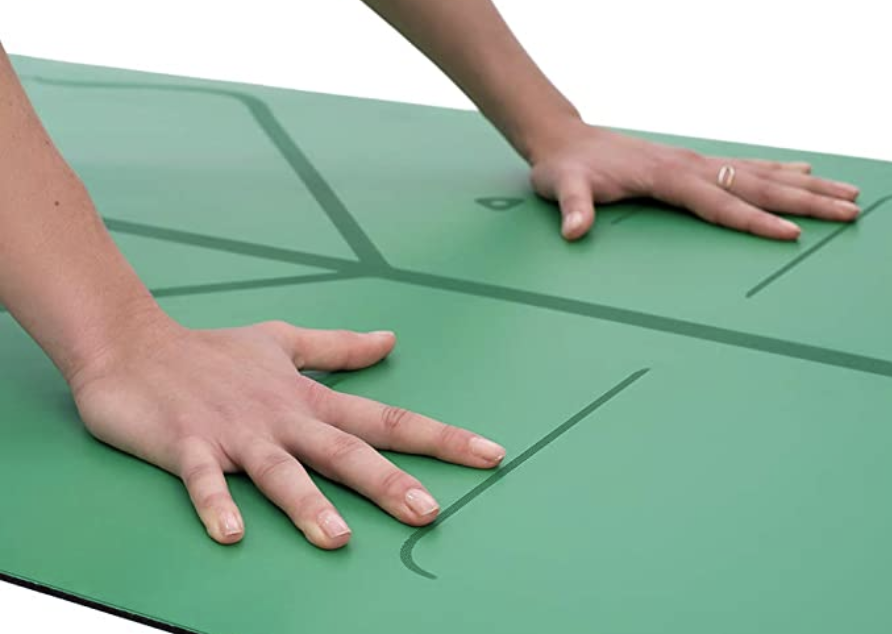 Next on my list of yoga mats for beginners, it's this beautiful Youphoria yoga mat. If you tend to be a bit of a sweaty betty during yoga classes, you'll want to pick up a non-slip mat when you're first starting out. If you fall into this category, never fear, as Youphoria's non-slip technology is second to none.
Made from open-cell materials, it absorbs moisture to keep you safe and sound during class! Another bonus to this one is that the porous part of the mat is antimicrobial, so keeps things safe and clean.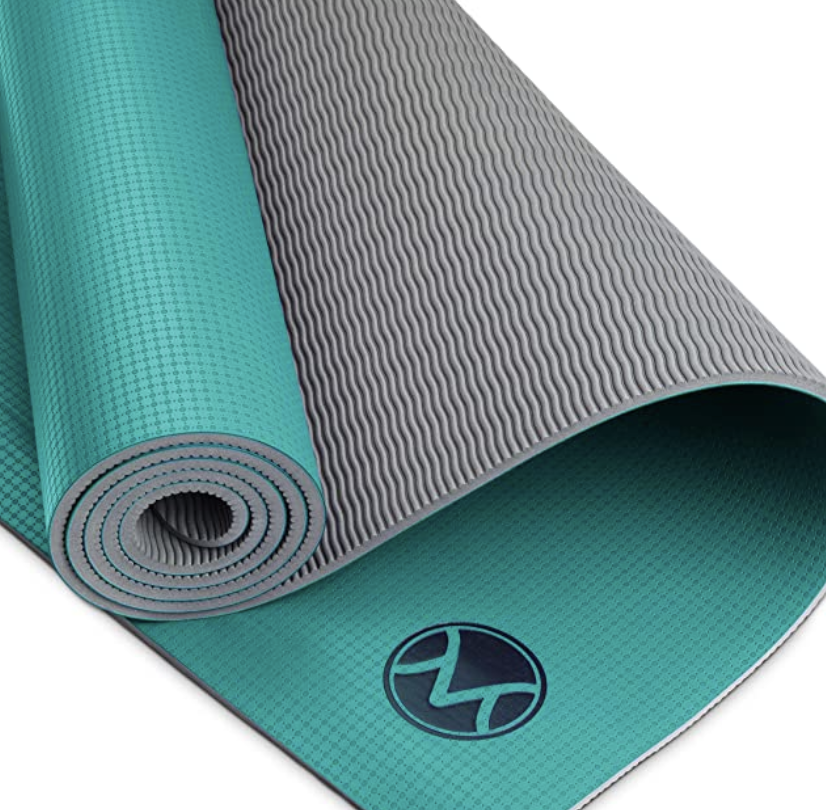 Heathyoga Eco-Friendly Non-Slip Yoga Mat – Click here to buy
This mat is affordable if you're after an eco-friendly yoga mat. It's well-reported that some yoga mats can be toxic if made from the wrong materials, and this one is luckily an exception. Made from non-toxic TPE material, it's great for the environment, your health and your balance. This is definitely a great choice for yoga mats for beginners.
The Jade Fusion Mat is a pretty common name in the yoga industry as it's highly regarded for its excellent performance. Due to its comfort level and excellent grip (thanks to its open-celled natural rubber material), it's a great choice for amateur yogis that don't want to be slipping during more difficult movements.
Though this mat is heavier, it's worth lugging around due to its excellent construction and durability. This Jade Fusion mat is a really solid choice for your yoga mats for beginners, especially if you plan on using it lots!
This one's super cool and eco-friendly, so I had to add it to my list of yoga mats for beginners. With a non-slip grip that improves when wet, you're guaranteed to be a non-slip wonder as you progress through your workout.
If you find yourself put off by a strong-smelling yoga mat, this odorless mat is a great choice as it inhibits any growth from the nasties that may make their way onto your mat over time. If you're eco-conscious and seeking a non-slip mat, go against the grain and pick up one of these unique cork mats!
If you're a beginner that needs a lot of space when exercising, why not pick up a Prana Revolution Mat? Measuring 86 x 36 inches, it's the largest mat on our list and one of the largest on the market. If you're a tall yogi, this is a great choice to practice with at home, as it prevents any slippage. Just be slightly wary if you're a beginner with sensitive knees, as it's only 4mm thick. However, it's still foamy enough to keep you cushioned throughout your workout, so don't worry too much here.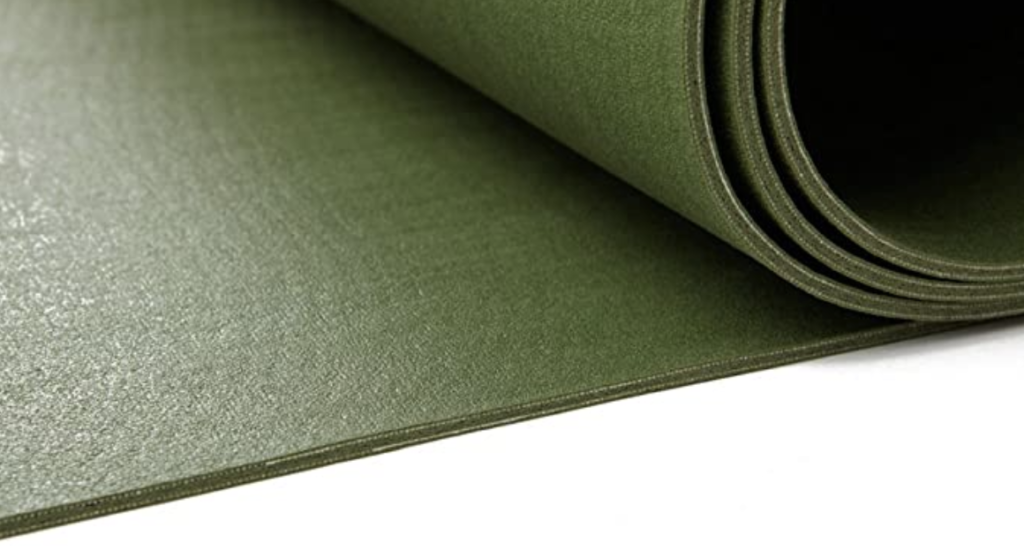 All in all, when you're choosing a yoga mat as a beginner, you should choose one that suits your budget, your aesthetic and doesn't cost an absolute bomb. As a beginner, stick to the slightly thicker mats for comfort and balance and ensure that you've got adequate grip. Any of the mats on this list should be more than adequate for beginner yogis, so shop away!
I hope this list of yoga mats for beginners has been useful and you've found one that suits your needs! Choosing yoga mats for beginners doesn't need to be difficult!