Are you looking for the best meditation apps for your phone? Regular guided meditation at home, with the help of an app, can be really powerful and is brilliant for beginners and experts alike.
Over the past couple of years, mindfulness apps and practices have sprung up like daisies. Though you may be overwhelmed by choice, mindfulness certainly helps to improve mental wellbeing and leads to a greater degree of self-compassion. Whether you find yourself with an hour or ten minutes with which to destress, these are some of the best meditation apps to help you relax and unwind.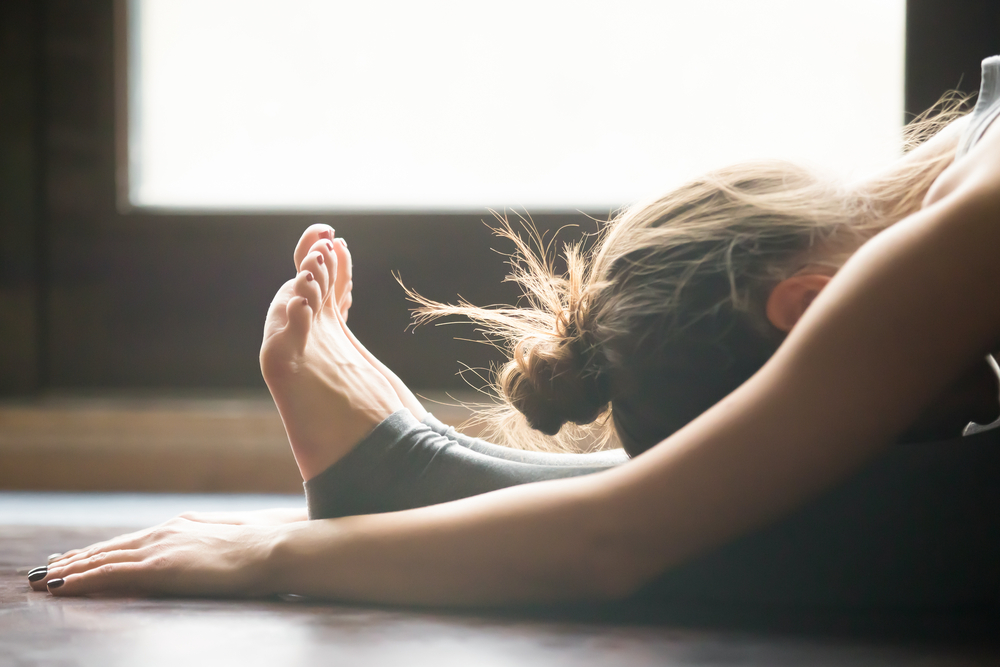 With structured meditation courses, this app gives the closest experience to an in-person class that you can get. Developed by sports-scientist turned Buddhist monk Andy Puddicombe, Headspace offers animations, articles and videos in addition to its guided meditations. Why not try one of their soundscapes before bed for a restful night? With this app being deemed the best app for beginners, it's certainly a great place to start if you're new to the meditation game.
Much like its namesake, this app promises calm from the get-go. With soothing sounds of nature that greet you as soon as you open the app, it's a great meditation app for beginners that teaches you the importance of the present moment. As a bonus, it has a great selection of peaceful music and bedtime stories that can lull you to sleep. If you struggle to 'switch off' at night, this app may become your new best friend. 
Another amazing section of this app is Calm Kids. With meditations for kids between 3 to 17, it's an excellent way to calm kids down that struggle with anxious thoughts or overthinking.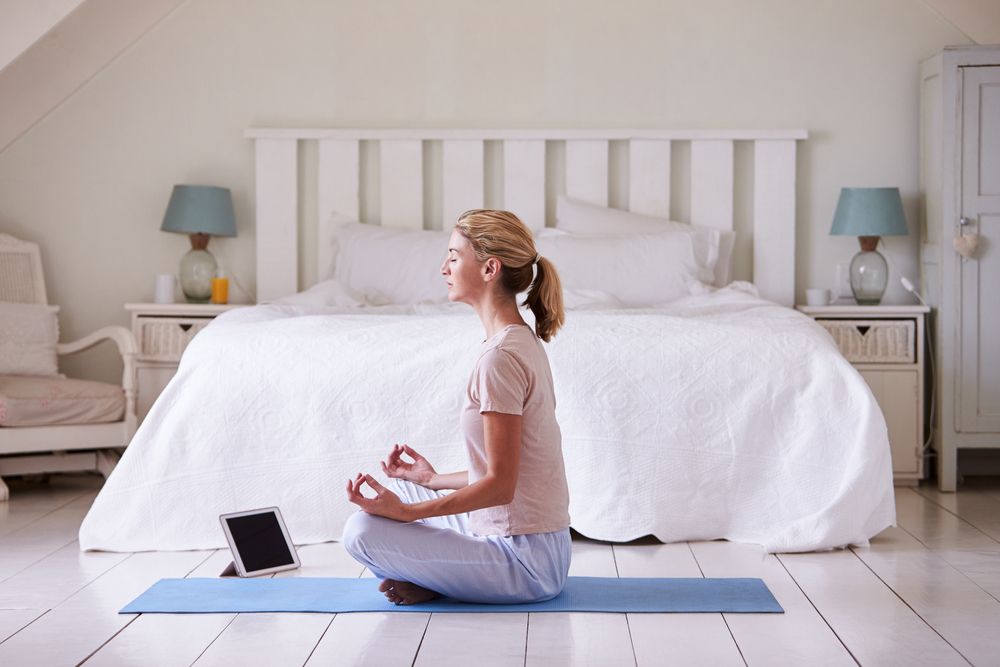 If you sometimes wish you were able to transport yourself to a different world during a stressful week, Portal may be the answer to your prayers. Portal has been said to be the mindfulness app with a difference. If guided meditations aren't exactly your jam, Portal's ability to transport you around the world with nature's relaxing soundtrack playing in the background might just be enough to take you out of reality's burdens for a few hours a day.
With life sometimes feeling like a massive whirlwind, Stop, Breathe and Think is a fantastic app for acknowledging your thoughts and feelings in the present moment. Depending on your mood, you can switch out your sessions to suit how you feel. It's a great app to personalize, as you can take short surveys to let the app know how you feel mentally, physically and emotionally. It will then recommend a variety of exercises to try. With sessions that are a few minutes long, it's the perfect choice for those with busy lives.
If you're a mindfulness sceptic, this app is perfect for you. We get it, sometimes you think that's it's better to just to keep calm and carry on. However, with this app's dedication to new weekly content, it stops meditation from being a chore and turns it into something to look forward to. With daily videos and numerous guided meditations on offer, the range of content here helps users to deal with anxiety and external stressors in a manageable way.
MindU is an awesome app when for mindfulness. With an energy-level calculator, it allows you to tell the app how you're feeling on a sliding scale. A short while later, the app tells you how much energy you have and how anxious you may be. We can't guarantee how accurate this is, but it's certainly different to what's currently available on the market, and the kitsch side to this app may be enough to whet your mindful whiskers. With excellent meditations that tend to be nicely varied, it's a great option for those that don't get along with other meditation apps.
Beginners to the art of meditation will appreciate The Mindfulness App. With guided practices and an introduction to mindfulness, this app is great to fit into your busy lifestyle. If you wish to, you can also set reminders to keep you motivated and mindful throughout the day. 
The Unplug Meditation app offers more than 700 mindfulness videos that can be as short as 1 minute and as long as an hour. So, you can absolutely find a way to fit this one into your busy schedule. This app is cool, as it allows you to filter meditations by mood, length and teacher (so if someone has a voice that you don't quite dig, you can get rid of those!). if you wish to, you can calculate your hours spent meditating to see how on track you are with your goals. 
Something that sets this app apart is that it's based on the Unplug Meditation Los Angeles Studio. Therefore, many of the sessions feel like you're meditating with a teacher in the room. If you need a lot of structure to your meditations, this is a great choice.
Smiling mind is an app that's sure to give you more than enough choice when it comes to meditation. Organised into structured classes that cover many of life's worries (for example, Relationships and the Workplace), it's the perfect way to filter out the unnecessary stuff and focus on the root of your current anxieties. 
Most meditations on Smiling Mind are between 5 and 15 minutes, but you can choose longer sessions if you wish. However, if you're a meditation beginner, it's best to stick to the slightly shorter sessions to get used to the feeling. If it helps, this app has been downloaded by more than 4 million people, so you're in great company.
As Inscape is a meditation studio in New York City, it's a professional space that's more than experienced in providing tranquillity to an audience. Offering guided meditations and sleep sessions, it's a great way to use music to stay calm and collected. Specializing in melodic meditation, this app is a lovely change of pace from some of the other apps on this list and provides more than enough content to get started. 
I hope this list of useful meditation apps is helpful! These apps can do wonders for your mental health, and energy levels – and just channeling that inner calm that is so often needed in stressful lives.